Bring Clarity and Insight to Your Relationship and Sexuality
Hello, I'm Jacqueline Hellyer, Sex Therapist and Relationship Coach. Over the past dozen years I've spent thousands of hours working with individuals and couples around sex and relationships.

What I As A Sex Therapist Can Do For You
I've been called a 'Relationship Whisperer', 'a Shining Light in the Darkness' even a 'Miracle Worker'. I certainly have a skill in helping people - individuals and couples - feel more confident, aware and inspired around all aspects of sex, love and intimacy. Please read the testimonials peppered around this page to hear from the people whose opinion matters, my clients. (Given the nature of my work and to respect client privacy, I hope you can appreciate that while the quotes are true the photos need to be models.)
I'm proud to be one of only a handful of certified Psychosexual Therapists in Australia, as registered with the Society of Australian Sexologists (SAS). You'll find that talking to me is a liberating experience. I have no need to judge or assess you, my only agenda is to enable you to transform and grow.
My Sex Therapy Approach
I take a
transpersonal, psychobiological and positive psychological coaching approach
to working with you:
Transpersonal therapy addresses the whole person: physical, emotional, mental and spiritual,
Psychobiological therapy utilises neuroscience, language and biological processes to aid in change,
Positive psychology focuses on strengths rather dysfunctions,
Coaching is client-centred, solution-focused, dynamic and brief.
When applied to this fundamentally important part of life Sex Therapy & Relationship Coaching allows you to find real meaning and fulfilment in your relationships, your sexuality and your love life.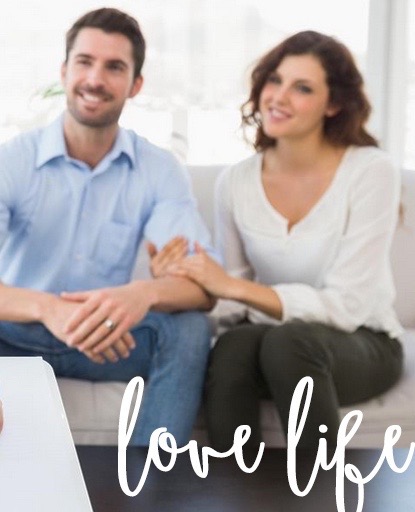 Types of Clients
I get three general types of couple clients:
those in a bad place, often due to infidelity, and needing help to heal as well as grow;
those that are good partners but the sex isn't so good, either mis-matched libidos, feeling jaded, or life getting in the way;
those that are already good partners and lovers and want advice to become even better! (Often wanting to learn Tantra, explore openness, try new sexual activities.)
And I get three general type of individual clients:
those wanting more sexual knowledge and confidence;
those wanting to deal with concerns around desire, performance or orgasm;
those wanting to find a partner.
How I as a Sex Therapist & Relationship Coach Can Help You
For couples in particular, unlike most relationship counsellors, I actually deal with the sexual side of things. Given how important sex is in a relationship, I believe it's ineffective not to address it, and strongly believe it's why my approach is so effective.
Whether single or partnered, our sexuality is at the core of being human. Quality sex is an extraordinary thing, and one that has a hugely positive effect on us physically, emotionally, mentally and spiritually. By addressing your sexual issues, you'll find that the whole of life improves.

I am LGBTQI positive and welcome clients of all sexual orientations and interests.

The Sex Therapy Process I'll Guide You Through
It depends on your issue of course, essentially the approach I take is to help you:
figure out how you would like your sex life and relationship to be;

work out what changes you need to make in your thinking, behaviour and life-style to enable that to happen;

assist you to make those changes;

along the way, bust a lot of myths, give you real information and education, provide a lot of guidance and strategy;

and overall enable transformation at all levels of your being.
The sex therapy and relationship coaching sessions can be surprisingly enjoyable and freeing. The best things in life are fun, and sex is undoubtedly one of the best things in life, so we'll talk, we'll laugh and we'll lighten you up about the whole sex thing. At the same time we'll look at you, your relationships and your life.
Location
I see clients at my consulting rooms in Rozelle, Sydney. The address is 3/758 Darling Street, Rozelle (enter from Denison Street). There is plenty of street parking and the 440 and 445 buses stop out the front on Darling Street.
Sessions can also be done via skype and by phone. I have clients from all over Australia and around the world.
Timings
I see clients from Tuesday to Thursday. The first session of the day is at 9am, the last at 6pm. Other days may be possible by special arrangement. Sessions last for 60 minutes.
Fees
A single session is $250 including GST. Couples, I prefer that you book in for a double session initially, where we see each of you for 40 minutes, then 40 minutes together. I find this is a very powerful and effective way to start. This initial double session for clients is $450 including GST.

From February I will have a new Psychosexual Therapist joining me as a registrar, Alain Moulay. His sessions initially will be $150 for an hour and he will be available Monday to Saturday. I will be supervising all cases during his registrar period.