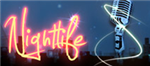 I've been on Tony Delroy's talkback radio show Nightlife on ABC nine times now, so I thought I'd put all the links to listen up. There's some good stuff in here!

Great Sex in Middle Age and Beyond! Positive Messages in 50 Shades of Grey
Make Sex A Priority
What is Tantric Sex?
How to Talk to Your Kids About Sex Bring Romance Into Life
The Good and Bad of Porn
Taking A Marriage Sabbatical
Sex After Menopause
LIKE THIS CONTENT? Sign up...