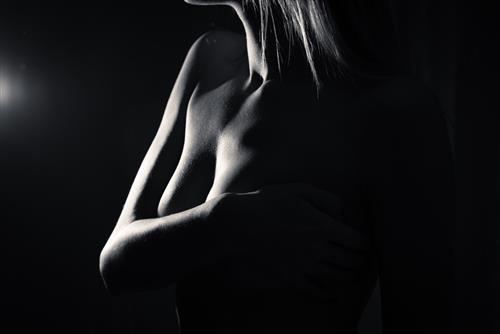 Soft, rounded curves of femininity: breasts are the archetypal symbol of womanliness.

It's probably the reason we women have so much trouble with them! They're too small or too big, too saggy or the nipples are funny… We don't pay them a lot of attention, and when we do, it's generally negative thoughts.

In the Tantric tradition though, a woman's breasts are her positive pole, and it's essential that we focus positively on our positive pole (and that our partners do too).
The lack of attention to a woman's breasts and over attention to her genitals is one of the reasons why women can find it hard to become aroused sexually. So it's important that a woman's breasts are honoured by her partner as part of their sexual play, that her partner caresses and holds them with love and desire (and some delicious nipple play too if she's into that!)

A lovely simple exercise you can do to become more aware of your breasts and their beautiful energy is to sit facing each other. If the partner is male he brings his attention to his penis (which is a man's positive pole), feeling the power and goodness of his... read more