LOVELIFE is my brand and my mission.
'What's life without love?' sums up my approach to everything.
We spend a few

years on this beautiful planet and I believe that if we learn to embrace love in all of its beauty, intimacy, sensuality and excitement we can really, truly love life.
It's our relationships that are key to who we are and our happiness. Without sounding like I've found the key to a happy life, I think we'd all agree that if we're happy in our relationships, we have great sex lives and we're connecting on deeper levels with those we love, then life is pretty damn good! Imagine if everyone in the world was in love and having great sex - what a happier and saner place it would be!
That's why I've dedicated my life to discovering what really makes relationships work both in and out of the bedroom.
I am a Sex Geek - completely and unabashedly fascinated by sex, love and intimacy in all its aspects from the biological to the psychological to the spiritual. As well as an enormous amount of formal study, I've done masses of personal research, and most importantly I've spent many thousands of hours talking with people about sex and relationships - my private clients, participants in my workshops and retreats, mingling with people after giving presentations and media appearances and in the wider world.
There aren't too many people in the world with this level of insight into what's going on in people's minds and bedrooms... I know what really does work and what doesn't.
We live in a society that's pretty screwed up sexually, so many people are confused, misinformed and struggling with their sexuality. Which is such a shame because sex is a celebration of life and our sexual energy is our life energy. So I'm here to be a 'light in the darkness' to help guide people to fulfill their sexual potential and experience all the love, connection and freedom that comes with a whole, healthy sexuality.
Media Expert As Seen In: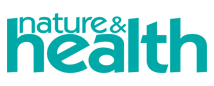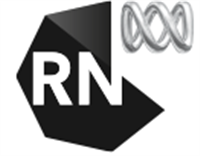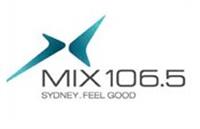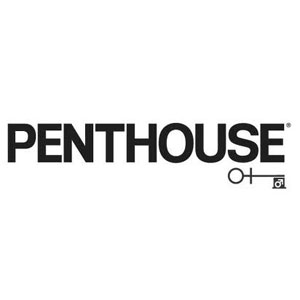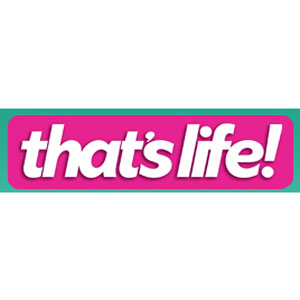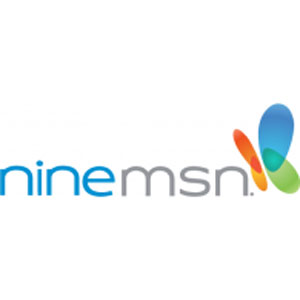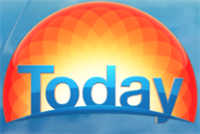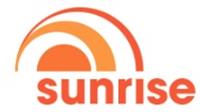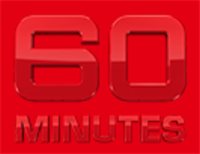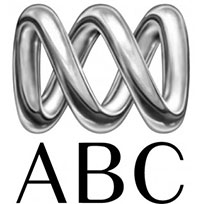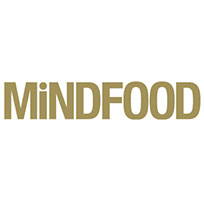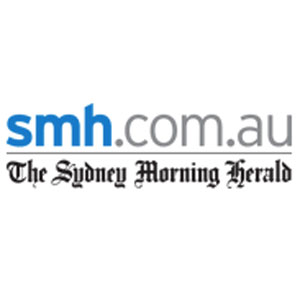 Professional Summary
One of the leading voices in what she calls the 'third wave' of sexuality - beyond shame, beyond sleaze, towards meaningful sex - Jacqueline Hellyer is a sex and relationship guru who is influencing minds and bedrooms across the globe.

In a world where fake sex sells anything but real sex is hard to know, Jacqueline brings her depth of knowledge, wisdom and genuine love to help people access their real, positive, life-enhancing sexuality, for greater well-being, closer relationships and happier lives.
Jacqueline is an accredited Psychosexual Therapist with the Society of Australian Sexologists (SAS) - one of only a handful of practitioners in Australia with this level of certification; and is a Professional Certified Coach, with the International Coach Federation (ICF).

She is also President of the NSW branch of the Society of Australian Sexologists (SAS) and on the National Committee.

Her academic qualifications include a Bachelor of Science in biochemistry and human sciences, a Graduate Diploma in Applied Science, a Bachelor of Arts in languages and literature, and a Master of Science in Sexual Health, is currently undertaking a Masters in Transpersonal Psychology, plus countless professional shorter courses, including the Psychobiological Approach to Couples Therapy (PACT). She is also highly knowledgable and experienced in Tantra, Taoism and alternative sexual practices.
During the week she runs a thriving private practice as a Psychosexual Therapist and Coach helping individuals and couples through sex therapy and relationship coaching, with thousands of hours of client contact. On weekends she frequently runs her highly acclaimed retreats for women and couples in the Blue Mountains near Sydney and in Bali; plus the popular monthly Tantric Lounge in Sydney, having run well over 100 workshops and retreats in all.
She has written three books: Great Sex After Kids - survival guide, Sex Secrets for Busy People and Seven Sex Goddesses - sexual re-awakening for today's woman. Her LoveLife Blog contains around 300 articles, all of which are available as podcasts on iTunes. She also has broadcast 38 hours of her weekly radio show, The Tantric Lounge (currently on hold as she is busy with other projects).
Jacqueline is a gifted presenter, running private workshops and speaking to organisations and groups around the world. She also frequently provides sex and relationship expertise in the media.
Currently she is turning this wealth of knowledge into digital online products and courses for individuals and couples.
When not busy savings love lives, Jacqueline lives with her three delightful children and her gorgeous partner, and enjoys yoga, meditation, tango, gardening, cryptic crosswords, and of course, sex.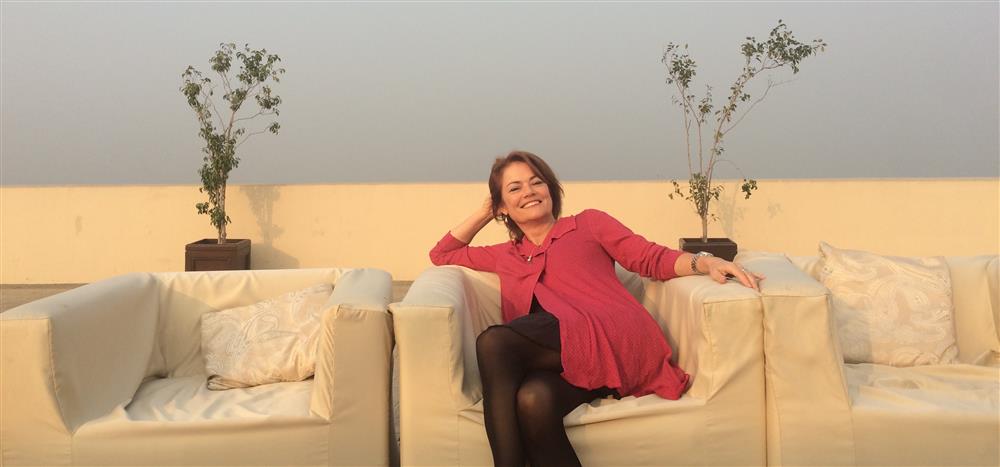 Testimonials
Sometimes the love comes back as praise...
Here I humbly present some of what people have said about me.
Note: Given the nature of my work and to protect people's privacy, I'm not giving names - please trust me that these are all authentic!


"You are one of the most amazing women I have ever met. I love your warmth, openness and wonderful insights."


"You are inspirational in Australia and beyond. There are an indefinable number of people whose lives have been changed as a result of your intelligence, study, courage and insight to say it how it is."


"What you give to others is such a beautiful gift you're an inspiration to everyone around you."




"We have seen other counsellors but none have had your gift for multilayered understanding and healing. You are a gem. I am so grateful to be on this journey with you as a guide."


"You model such a vibrant and positive sexuality"


"You are awesome and I cannot sing your praises any higher!"


"You've really made a difference to my life and to me for the better. I am a better person."


"Thank you for all your boundless healing energy."


"I feel privileged to have shared your wisdom."


"I often reflect on what a wonderful person you are and what a beautiful gift you share with others. I love your passion for helping others and one day I hope I gain enough wisdom to help others in your footsteps. I will continually look out for others in need and highly recommend you where ever I go, as I think this world needs so many more amazing people like yourself to uplift and brighten the lives of those in need."


"Thank you for your honesty, openness, wisdom, guidance, love and cuddles. I am very fortunate to have your input and I think you are amazing."


"Thank you so much for your professionalism, passion and dedication – your honesty and integrity shine."


"I've seen so many therapists but you're amazing. I come out of each session so much more self-aware and enlightened."


"The empowerment you provide people with is inspirational, almost life changing and the beauty of it is that you don't give them power, you don't even create it, it just simply manifests itself through the opportunities you so strategically present."


"Jacqueline, you are so extraordinarily professional. I've done a lot of courses in this area and yours are so far above the rest in terms of content and presentation."


"You are awesome, so open and easy going."


"You are a wonderful and natural teacher."


"Your presentation was fabulous. You have real presence."


"You've been the most helpful and beneficial therapist I've seen. I can into the closed box and feel what I need to feel. Thank-you."


"You're the most confronting person I've ever felt so comfortable with!"


"You're amazing - friendly, approachable and inspiring!"


"You are an extremely professional, lively, bubbly, energetic and inspiring lady."


"Jacqueline knows her stuff, is efficient and focused, and above all, a lot of fun!"


"You truly have a gift Jacqueline!"


"I've never felt so comfortable with someone so confronting!"


" I had no idea someone like you existed, I'm so glad you do and that I found you!"


"I was blown away by how brave you are to do this kind of thing … and how gorgeous the energy around you is."


"Jacqueline is an inspiration!"


"Thanks Jacqueline for your leadership, knowledge and guidance."


"You have opened up my eyes, heart and mind! I cannot express enough my gratitude for that."


"There really should be more of you on the planet!"