The Love Life Book Shop
These books on sex and love written by sex and relationship expert, Jacqueline Hellyer, provide sex advice and sex education for adults. Learn sex secrets, become sexually confident, sexually empowered and have better sex and more connected, meaningful relationships.
Great Sex After Kids + Couples Series
Options
In a frank and accessible way this book tells you:
- what happens to your sex life when you have children
- how to have sex when you have children, and
- how to be up to having sex when you have children.

Unlike most sex books, this one goes further than just looking at how to have sex. As well as candid advice on the nitty-gritty of sex, it also shows you how to:
- keep your energy levels high,
- get support,
- feel confident,
- chill out, and most importantly,
- get on together.

"I just wish I'd had this book when my first baby came along…"
"This book has changed our lives."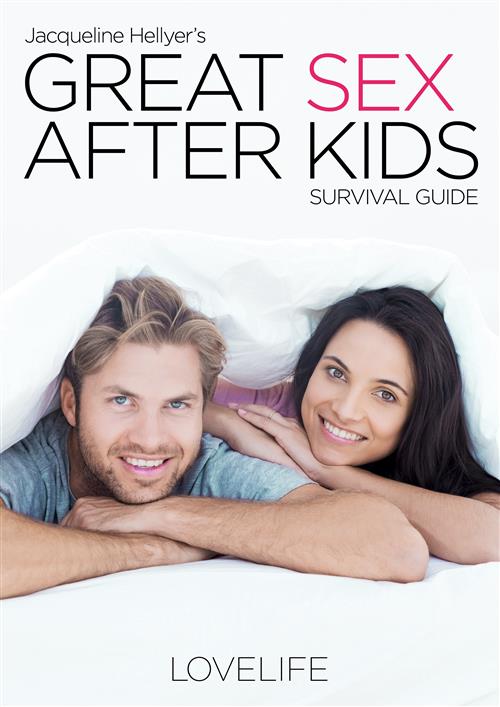 Do you have a partner?
Do you have children?
Do you want a great sex life?
In fact, do you want a great life?
Books by Jacqueline
Collected Writings
Around 300 articles by Jacqueline collated into three series of nine e-books.
The Essentials Series
:

The Couples Series:

The Sex Play Series:
coming soon!

Sensual Sex - erotic lovemaking

Spicy Sex - exciting lovemaking

Spiritual Sex - ecstatic lovemaking
All books and ebooks are delivered as PDF, Kindle and iBook digital files.