Couples Tantra Retreat in the Blue Mountains
...strengthen your connection, heighten your intimacy, deepen your love...
Are you romantic adventurers on a quest for spiritual, sexual and relationship growth?
Then join me, Jacqueline Hellyer, at my LoveLife Couples Retreat, now in its fourteenth year! This unforgettable weekend getaway at Brightlands Retreat in the Blue Mountains, is just over an hour west of Sydney.
Leave the cares of the world behind and immerse yourselves in your 'couple bubble', as I lead you on a wonderful journey into Conscious Relating and Sacred Sexuality.
I bring together empowering practices and understanding from a wide range of sources, from modern scientific knowledge and therapeutic practices to ancient Tantric and Taoist wisdom, to create an experience for the two of you that will have you connecting more deeply and opening up more fully than ever before.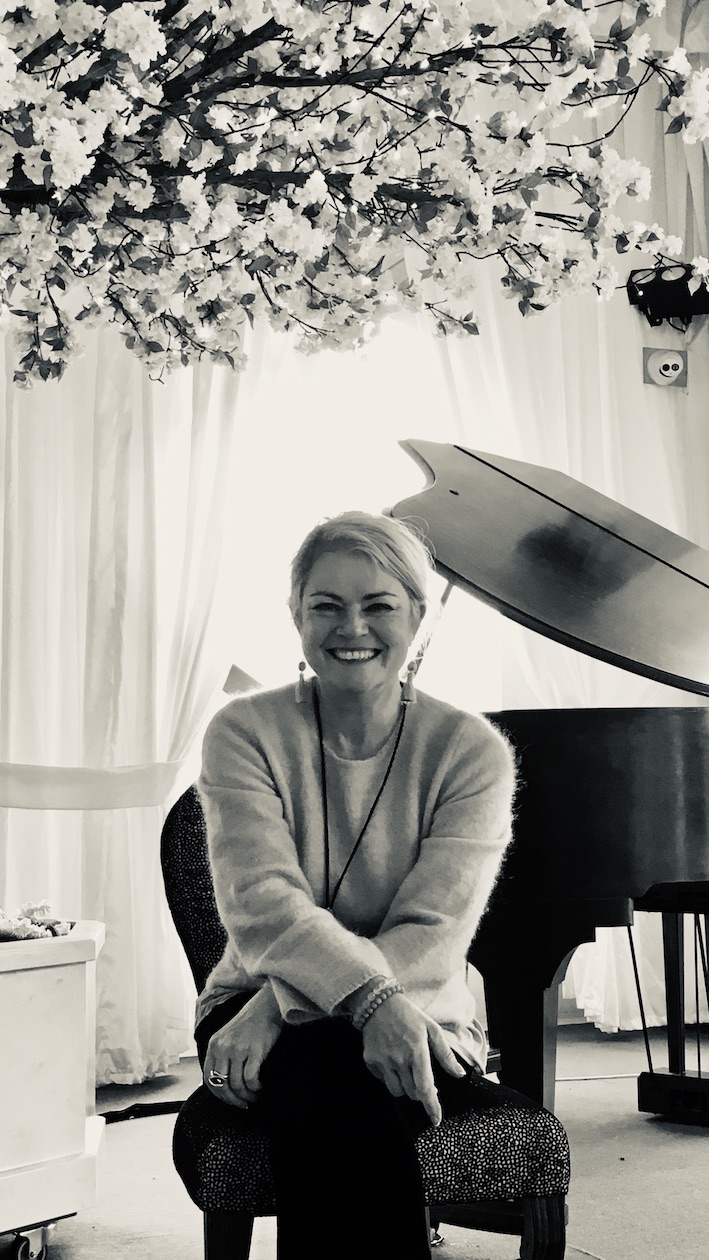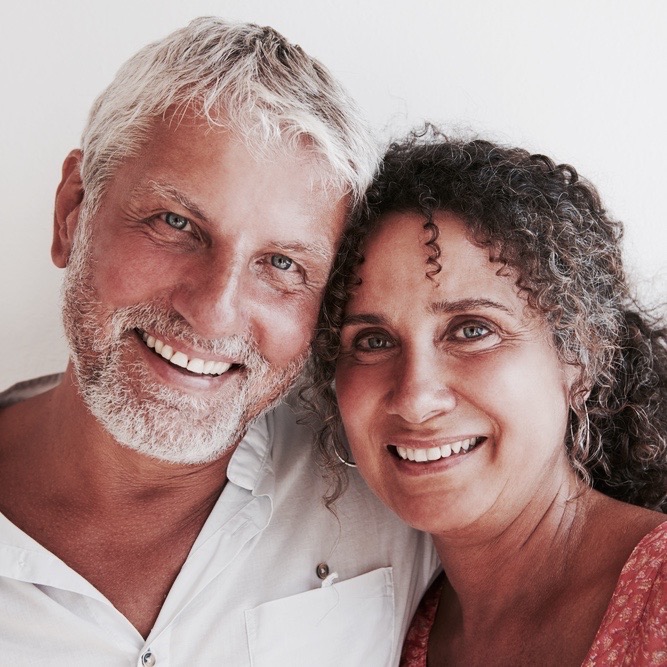 "We had a fabulous time at the retreat. The surroundings, the people, and the teachings were all a blessing. It has taught us to explore new horizons in our love relationship and has brought our connection closer. We will be using all the techniques in the time to come as our sex life develops and improves. In fact, the results have been almost instantaneous!"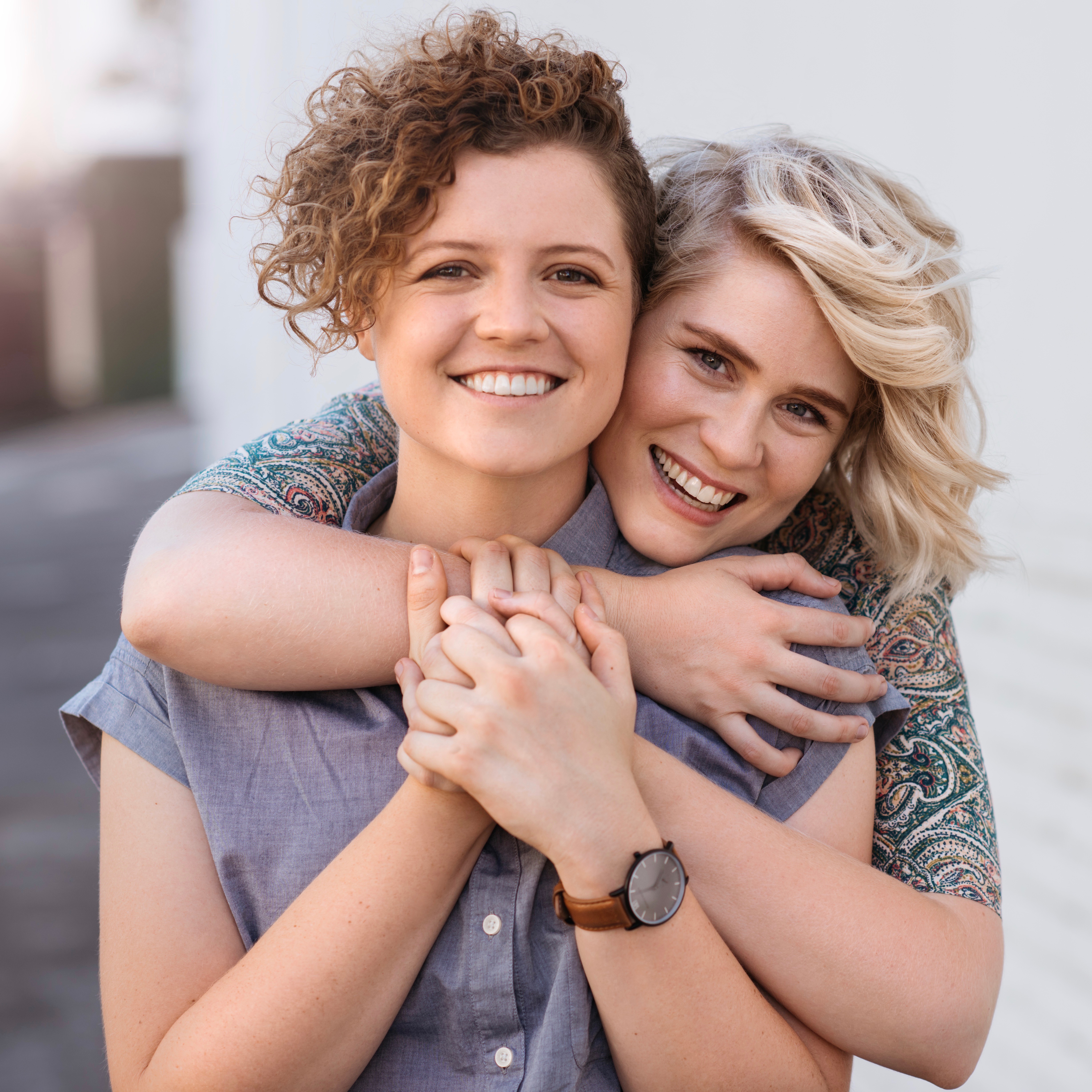 "We will always remember the weekend, we discovered so much together and shall keep learning with each other with the skills gained for a long time to come. Thank you for such a great experience."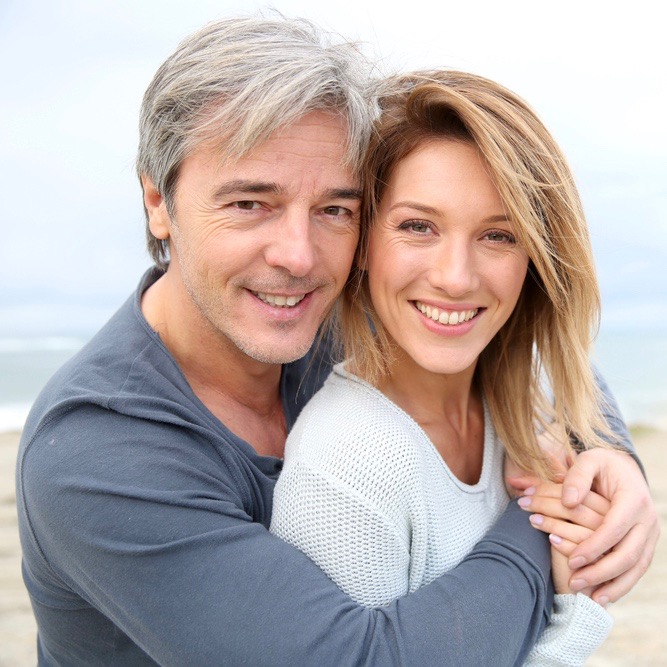 "It's not a course, it's an awakening. It opens your eyes to what's possible as a couple."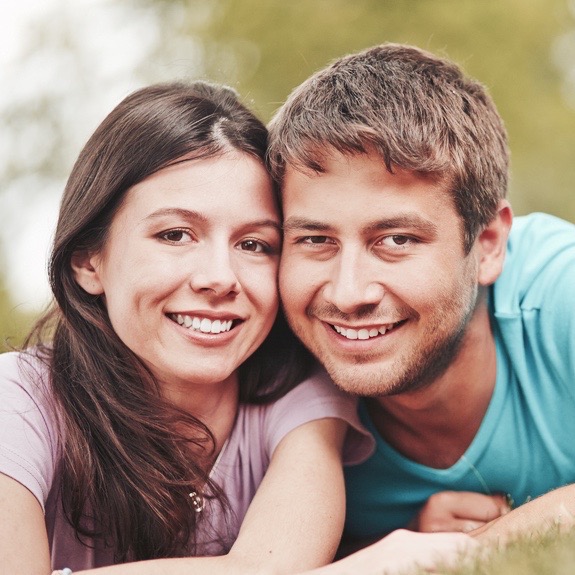 "Thank you for a wonderful retreat. All the things we were worried about turned out to be no concern at all and all the things we were looking forward to turned out to be much better than we dreamed! We are still buzzing from the experience. "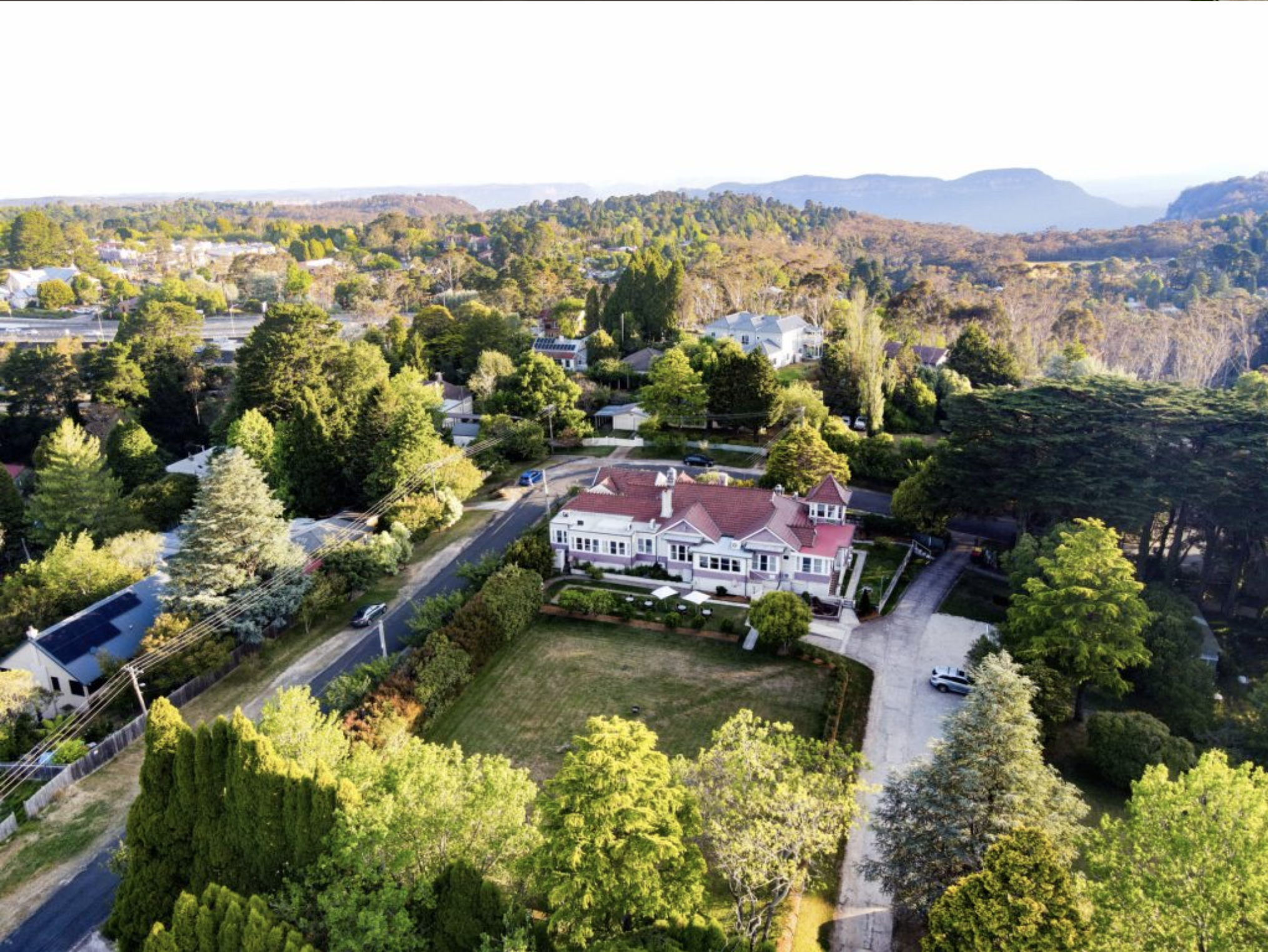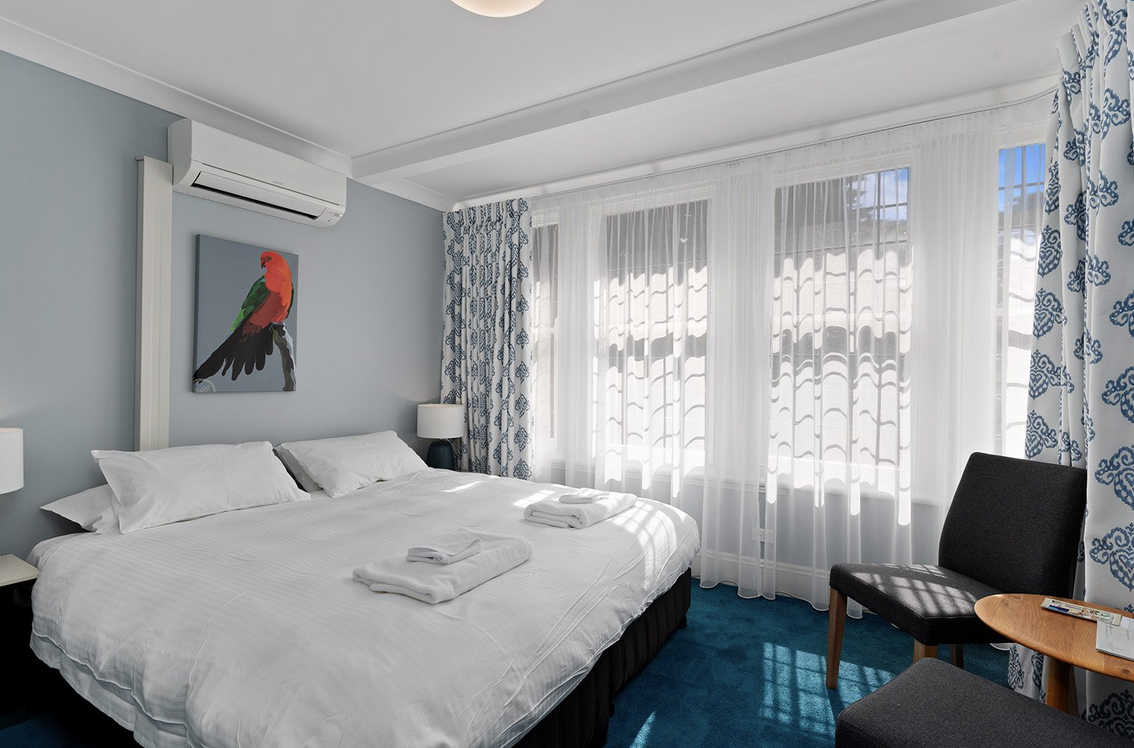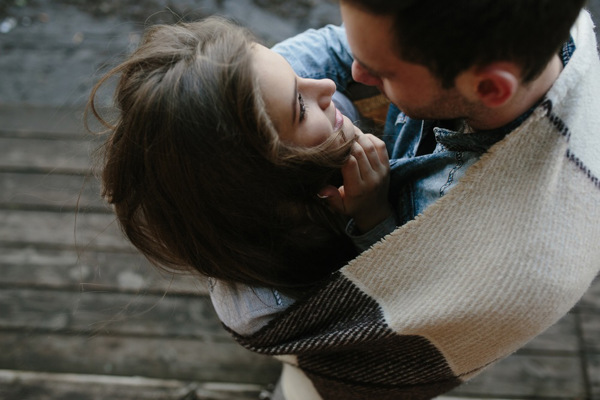 Details and Accommodation
When:
From 11am Friday until 3.30pm Sunday
Summer Retreat: 9-11 February 2024
Autumn Retreat: 17-19 May 2024
Winter Retreat: 16-18 August 2024
Spring Retreat: 8-10 November 2024

Where:
From 2024 the venue will be Brightlands in Leura, in the Blue Mountains, a one and a half hours drive or two hour train trip west of Sydney.
Who:
Couples of all ages and stages of life and relationship. Some are healing their relationship, some are starting a relationship, others have a great relationship and that's in part because they do cool things together like this retreat!
Maximum ten couples per retreat.
Same sex couples welcome!
What:
Two to three workshop sessions per day, plus plenty of time off to enjoy the environment and do your homework! Abundant gourmet meals included - and gifts!
Fee:
The retreat fee, including accommodation and all meals, is $3300 per couple.
Accommodation:
The entire Brightlands Retreat is reserved for the retreat. Rooms are allocated on a first in, best room available basis (although all the rooms are lovely!).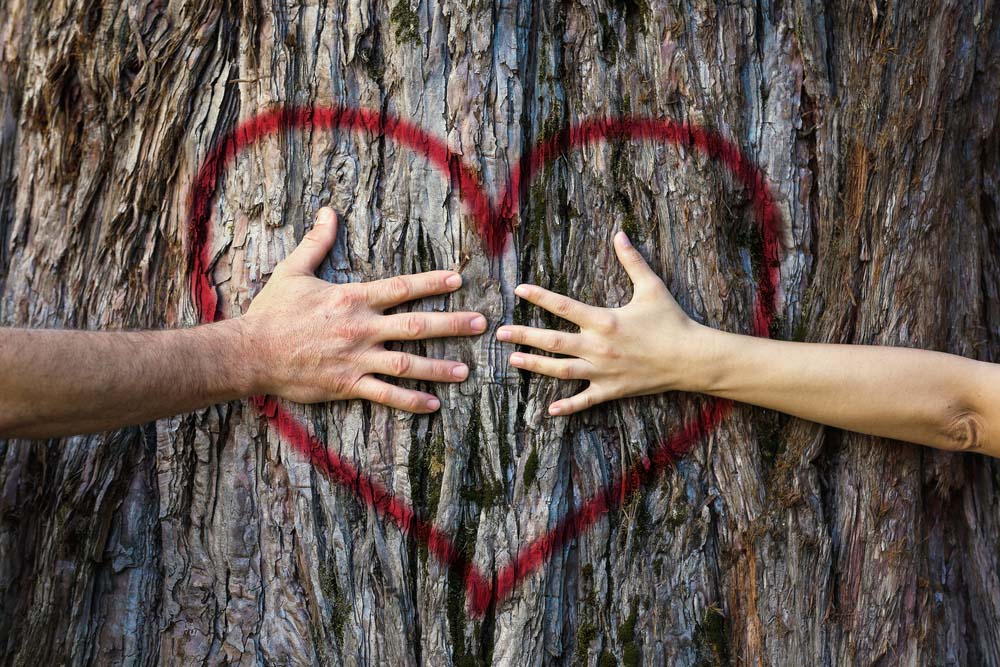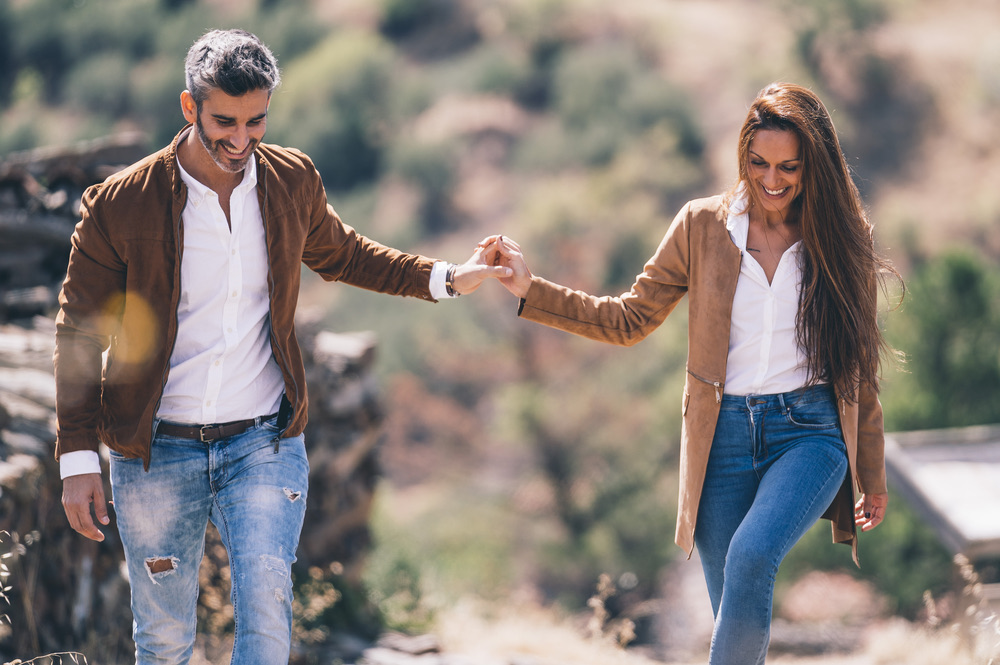 On a personal note:
I've been running couples' workshops and retreats for fourteen years now and I absolutely love them. There is so much crap in our society around sex within relationships, so many limiting myths and misinformation, that it's a great privilege for me to shine a light on this part of life!
It's hard to find really good quality, empowering information on sex as it changes and evolves throughout a lifetime. Well, I'm the sex geek who has done the research and can present it to you in a really positive, accessible way. I've been working in this field for nearly 20 years and have helped countless couples discover for themselves how awesome their sexuality and their relationship can be. So I hope I can be that for you too.
Over this retreat I'll distill all my knowledge and experience, to guide you in your evolution as a couple. I hope you will join me, and let me help you discover the beauty and power of connection and sexuality within a loving relationship!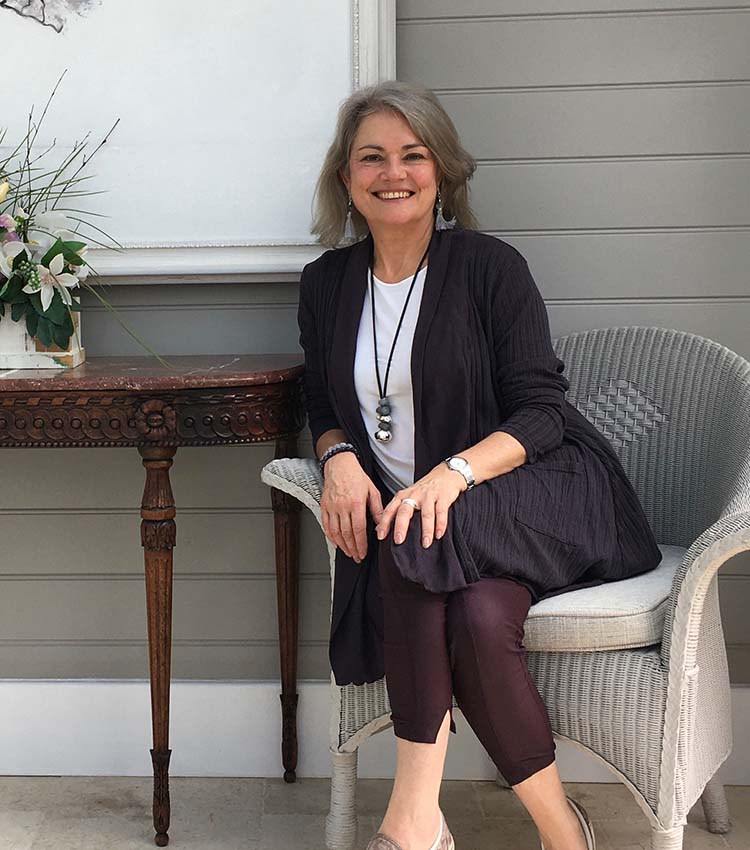 MORE TESTIMONIALS
Read what other couples have to say about their experience at this retreat!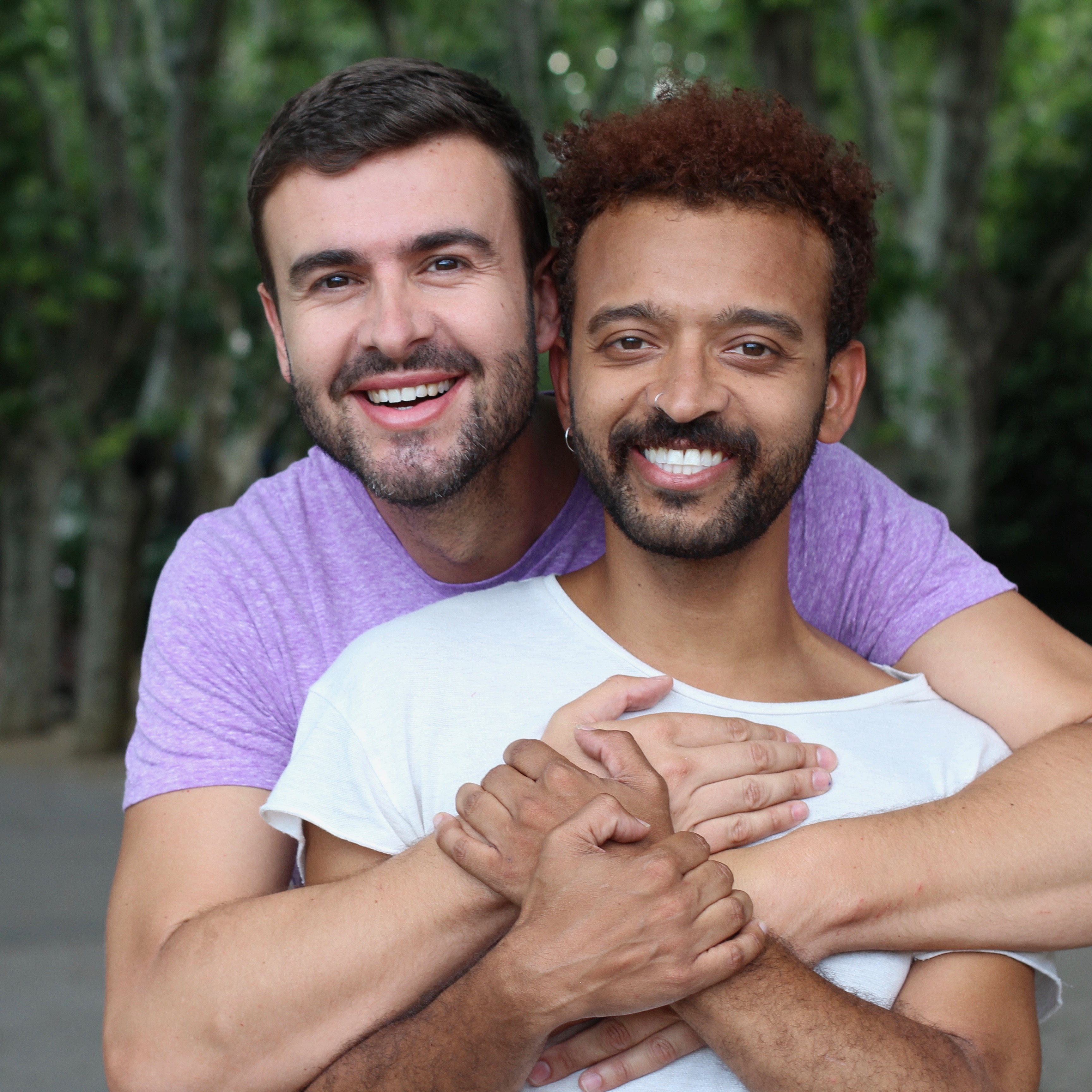 "We've just spent a wonderful weekend with Jacqueline. Her workshops are fun, informative, sensual, and in many ways deeply profound - the weekend brought us closer in ways we could never have imagined. Thank-you for filling up our love bank!"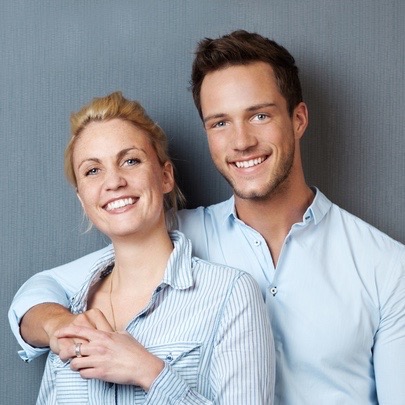 "'The couples retreat is something every couple should do if they can. The course is refreshing, inspiring and gave our relationship a fun tool set to set us up for a joyful life together. It's not just about sex (though that stuff was great), it debunks myths and starts a conversation that changed our relationship - definitely for the better. Jacqueline has a gift to make everyone feel comfortable. Don't wait until there is a 'problem' - all relationships can be improved. Would recommend to all couples!'"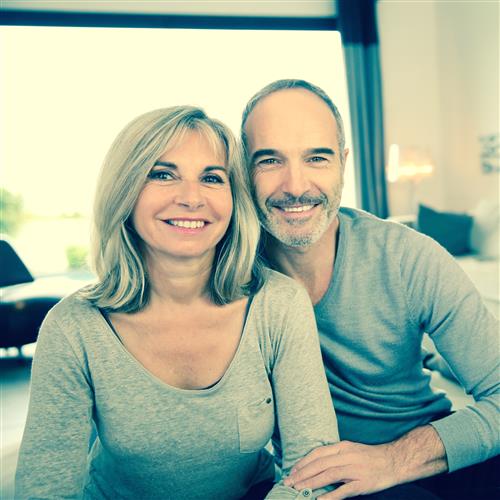 "Thank you for the weekend retreat - I greatly enjoyed and learned a lot at it. Your combination of spirituality and philosophy meeting is an inspiration."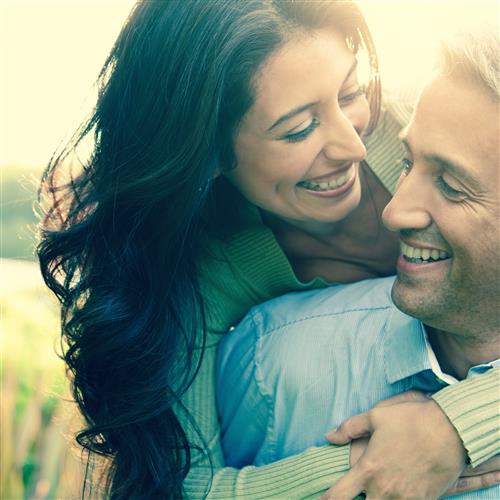 "We LOVED the retreat. You created a safe, adult, sexy space where we could be honest and open, exploring ourselves and the connection that exists in really different ways than we've ever been able to in the past. Your rich and sensitive holding of the spiritual side, and ease of its emergence as sexual energy - an energy to draw the other in and connect with - was really a gift and a beautiful model to offer. "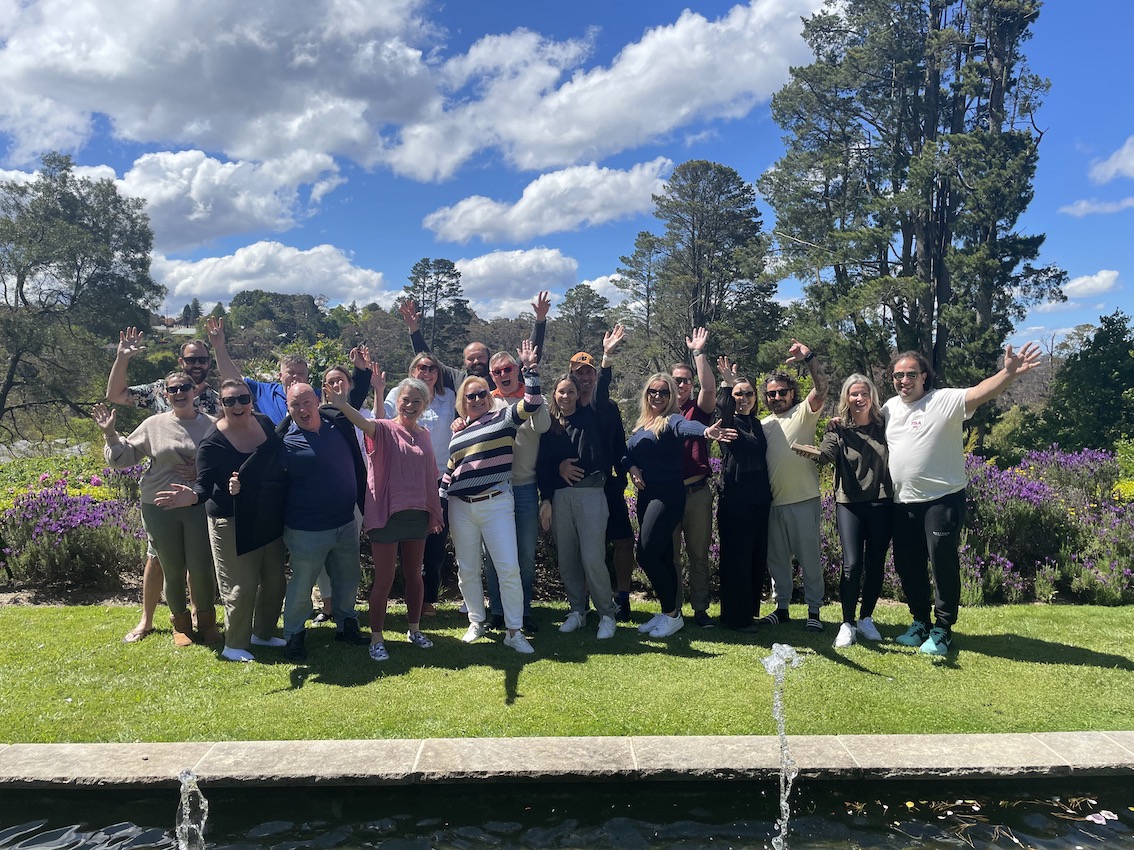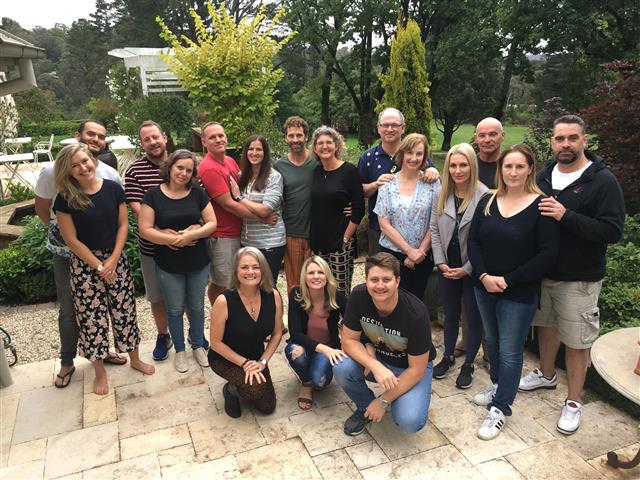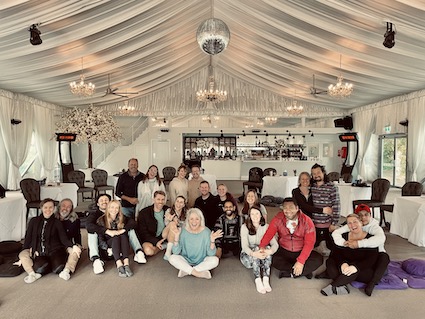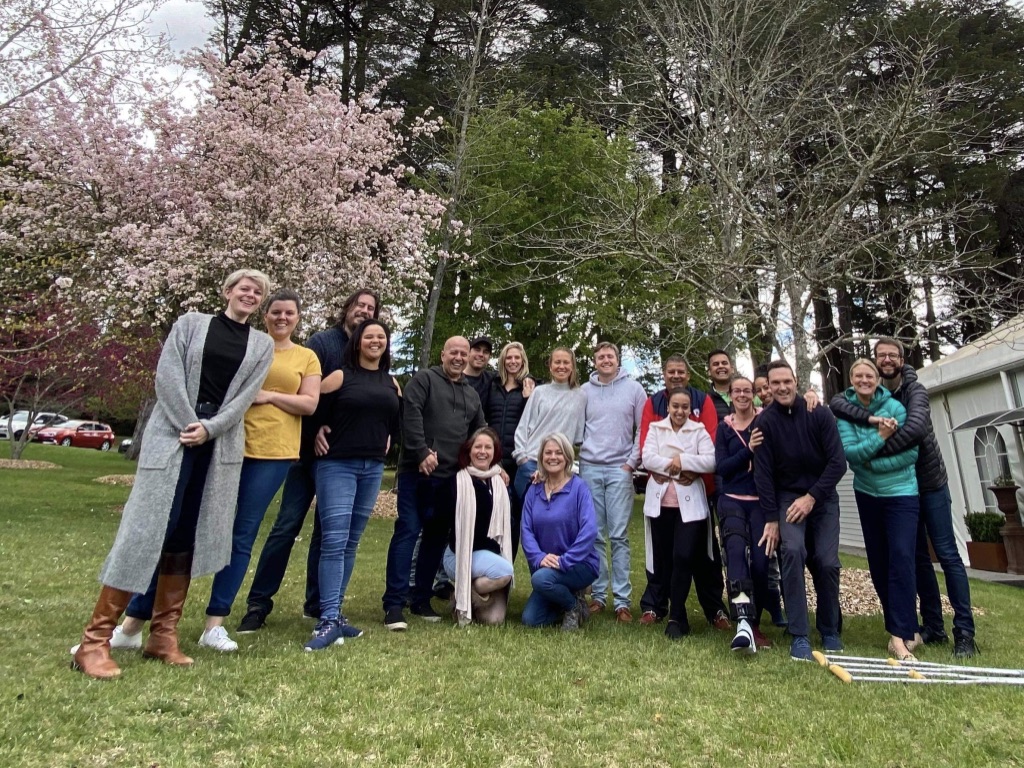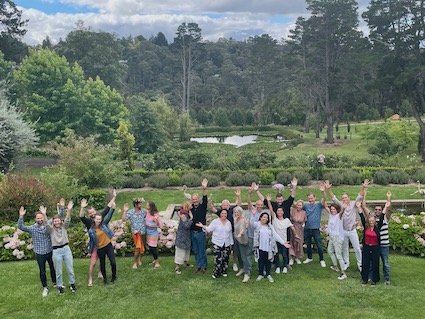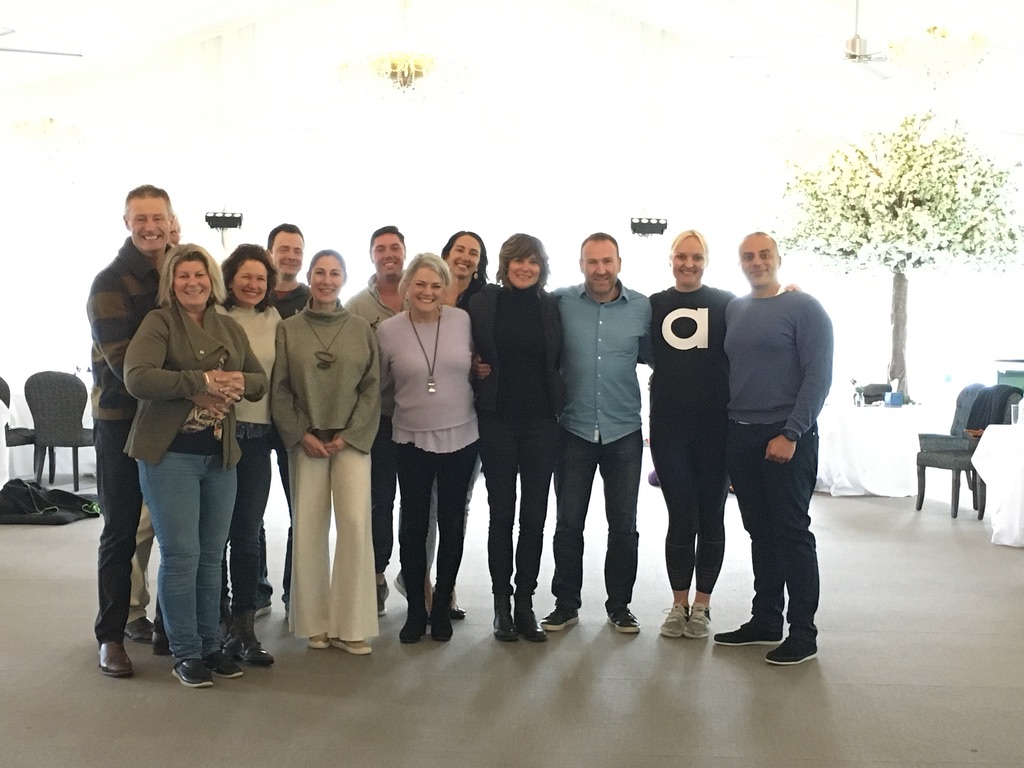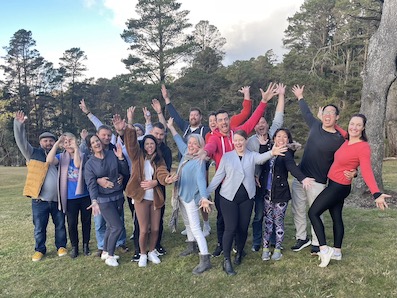 "We traveled to Australia from the United States with the main purpose to attend Jacqueline's Blue Mountains retreat for our anniversary. Although we arrived with some uncertainty of what to expect, we left more than satisfied with the entire phenomenal experience, refreshed in our relationship, and inspired to continue to learn from Jacqueline! Our nerves were promptly calmed with the way Jacqueline presents, the staff were welcoming, the facilities were gorgeous, the food was amazing, and the atmosphere was perfect to do some self and shared growth. It was more than worth traveling across the world to meet Jacqueline and participate in her retreat! We just wish we had found her sooner, and that there was a Jacqueline in the United States so we could continue to see her (not because we feel we need help, but more to keep the goodness flowing)! Jacqueline is positively reinforcing relationships with vital tools to not only change their relationship/s and lives, but also everyone around them! Thank you for sharing some TLC from the bottom of our hearts Jacqueline, we will see you at one of your Bali retreats in the future!"
BD&TD
*******
"My partner and I just got back from a fantastic couples tantra retreat in the Blue Mountains with the extremely talented Jacqueline Hellyer. It was FANTASTIC!!! I absolutely loved her grounded approach, her sense of humour and realness, no prescriptive, one size fits all approach, just REAL talk and providing an incredibly safe space to deeply connect with each other. It was really interesting to take a deep dive on where humans are at in general sexually, how it has been such a taboo topic for so long and how this hasn't served us at all. There's not much quality education and instruction on what makes incredible, loving, safe, conscious,pleasurable, and consensual and CONTINUED consensual sex. We learnt how to really communicate and feel safe to share our most vulnerable parts of ourselves with each other but also how to bring up challenges in a way that they can actually be calmly resolved and how to ask for what we really want. How to sink intoourselves and hold ourselves.. and ownership and responsibility for ourselves so we can show up and sync in with our partners in the "couple bubble". We did beautiful activities like:
• How to REALLY hold someone. Not drag them down or throw yourselves on them, but lovingly embrace them while holding your own energy.
• How to actively listen to what your partner is saying. Listening to understand, not to go on the defense or the attack.
• Learning how to keep things interesting even when you have been together for a long time and the original passion and sex drive may no longer be there.
• Really paying attention to and acknowledging each other.
• It was beautiful doing some of the touch and massage exercises.
• How to really enjoy and be with each other. It starts with that feeling of safety and connectedness.
• How to explore fun new things you might not have considered trying, but to make it safe, fun and something not to be ashamed of talking about or trying with each other.
Thank you for taking us on such a divine journey in such a beautiful setting. You are an incredibly skilled facilitator and it is clear the passion you have for making a real impact and changing the future of sex, intimacy and really meaningful and long-term connection."
J&S
*******
Couples Retreat FAQs
If you're not sure, feel free to contact me and I'll give you a call to discuss your situation. As long as you're in a reasonably good space you should be fine. If you have big issues or are volatile then I recommend you see me or one of my colleagues at The LoveLife Clinic for private sessions first. Often couples do have a session or more with me before attending the retreat, and some have private sessions afterwards to consolidate and focus on individual issues.
If at any time you want some time out or don't want to participate, you are very welcome to have a break or sit out. That's totally up to you.
I will be available to everyone on the retreat to make sure you feel comfortable and supported. As a therapist I will be available to talk to participants during the breaks.
There are no group activities during the workshops, it's rather like ten individual retreats going on at the same time, with each couple focused on themselves.
But socially, that depends on you! Some couples are quite gregarious and friendly and others keep to themselves. Generally anyone who comes on this retreat is a pretty cool couple, dedicated to their love and growth, so generally it's a very open and loving group of people and often new friendships are made.
No, all the rooms have been reserved in advance. When you book in you'll receive an accommodation booking form, which gives you a discounted rate. You send that to Parklands to confirm your booking, and then pay them directly.
You are welcome to stay elsewhere, if you book in more than one month before the start of the retreat. (After that I become liable for the cost of the room.) So please check with me first.
I do highly recommend staying at Parklands though, as it is really lovely and it's so convenient to walk between your suite, the workshop space and dining room.
No, everything is provided. You might want to bring a small speaker to play music in your suite. As to clothes, wear comfortable clothes during the workshops and something fancier for Saturday's dinner at Wintergarden.
Yes, all food requirements can be met. And it's all delicious!
Read your partner all the testimonials on this page and show your partner the photos of all the very 'normal' looking participants!
I'm happy to have a chat with anyone who needs to be reassured.
Absolutely! Love is love and everyone is welcome.
You pay a 50% deposit on booking. This is done through Stripe's secure payment gateway. The remainder needs to be paid up to a month in advance by bank transfer (preferably), credit card or through Stripe.
If you need a different payment plan, such as paying in smaller installments, please contact me to make an arrangement that suits.
Testimonials
"The opening up to my own sexuality and what it means for us as a couple has been way beyond my expectations. I've felt safe and loved the sense of playfulness and the choices we've had whether or how to participate. I go away hugely enriched."
"I thought this retreat would expand our sex life, but it didn't so much expand as turn our sex life upside down! I'm now seeing the world with a new, exciting, slightly bewildering new light!"
"Thanks so much for a life changing 5 days! We were truly impacted and challenged beyond our expectations so thank you."