The human body is an incredible pleasure machine, the sensations and experiences we can potentially experience are incredible. Until recently though, it wasn't really an aspect of science that was studied particularly thoroughly. Even today there is a lot that is unknown or unconfirmed. There's a lot that is though, and it's a lot more than you would have learned in school sex ed classes (if you were even lucky enough to get sex ed.) That was more about reproduction than sex, more about how to have babies and not have babies, than about pleasure, intimacy and sexual delight. We'll be joined in this episode with another of Australia's great Sex Geeks, Cyndi Darnell, who is creating a fabulous project on sexual anatomy. Join us to find out more about your fabulous body and it's awesome sexual potential!
Guest Info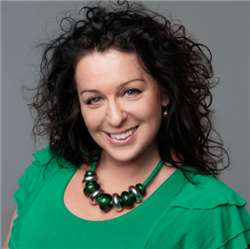 Cyndi Darnell is one of Australia's leading sex therapists with over 20 years experience studying human sexuality from the clinical (M.HSc / Grad Dip C/HS) to the esoteric (Sexological Bodywork and Tantra).

Her work and comment has been sought for media around the country. She was a co-creator of six educational podcasts with Catherine Deveny on popular topics in adult sex education. She was the founder and host of Pleasure Forum Australia which ran in Melbourne from 2010- 2013.

Cyndi counsels individuals, couples & beyond, she runs comprehensive and entertaining educational seminars and workshops on adult sexuality, pleasure & relationships both in Australia and globally to demystify sex and emphasise pleasure. Cyndi is uniquely placed to be able to bridge the world of sexology from a variety of perspectives and approaches that embrace, understand and challenge the diversity of human sexuality.

www.cyndidarnell.com
Download Audio: The Anatomy of Sex
LIKE THIS CONTENT? Sign up...