Sex advice, sex tips and relationship advice
Published Saturday, December 21, 2019
Download Audio: Q&A: How Do I Flex My New Found Interest in Sex?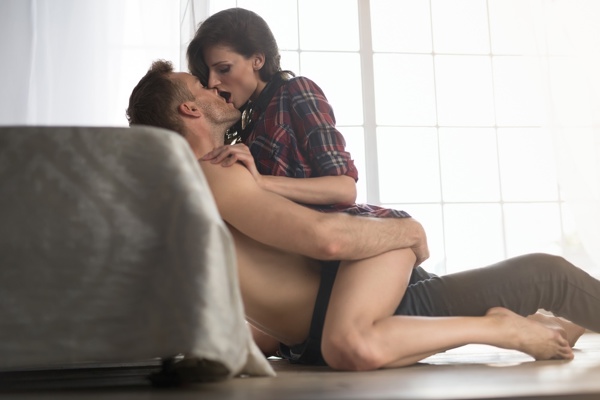 From my column in Body+Soul

Question: "I want to reinvent my sex life in 2020, really take it by the balls, so to speak. I'm married and in my mid 30s. My husband is a good lover but until recently I've been quite conservative in the bedroom, so it's not like I've asked much of him! We don't have kids yet and I'd love to get a bit wild with him before that all happens. This new desire started when we discovered a fantastic vibrator that gave me firework orgasms, and now I'm thinking about what else I'm missing out on. How do I flex my newfound interest in sex?"

Answer: Congratulations on starting to wake up to your sexuality! Sex is playtime for adults, and you've started playing!

So, how to flex this newfound interest? The first thing is to find out what you both like. Create a congenial environment for sharing, chilling out on the back veranda with a glass of wine, or over a romantic dinner out. Then broach the topic by asking questions like:
what's the best thing we've ever done?
what's something you'd do if you had no inhibitions?
what do you fantasize about?
how do you like to be touched?
how do you like things to be initiated?
what's the most erotic scene in a movie you've ever seen?
what's your greatest turn-on?
If you're the keener of the couple, don't appear too eager or too pushy, allow time for your partner to open up. There's no rush.

You might find you come up with plenty of ideas on your own, but to help you along the way, here are some simple suggestions to get your creative juices flowing.

Positions: there are numerous variations on the five basic positions of man on top, woman on top, from behind, side-by-side, and sitting and standing. Find a 'sex positions' web page and try out the possibilities.

Places: Get off the bed and onto the floor, on the windowsill, on couches, tables, washing machine (when it's on), back veranda, in the shower, in the garden, under the stars.

Props: Check out your local sex shop or hunt around the house for items to spark up your play – the kitchen and bathroom are particularly good places to find 'toys'.

Clothes: make undressing part of your play, undressing your partner or doing a striptease yourself; or leave some clothes on instead of being naked. You might find particular clothes are arousing, such as lingerie, leather, corsets, or ridiculously high-heeled shoes that you leave on…

Sensory arousal and deprivation: heighten your senses by blindfolding your partner (or both of you!) and feeding them delicious morsels of food; or touching them with different items both softer and harsher; or putting on headphones while delighting other senses. Have scented candles or incense, scented oils and lotions. Play sensual music in the background. Drip honey, liqueur, chocolate topping over your lover's body and lick it off. Smear strawberry jam all over them with your body. If you feel wicked, explore the boundary of pleasure and pain with nails, clothes pegs, forks…

Role plays: Classic role plays can be arousing (even if not very PC!): teacher-student, master-slave, employer-servant, doctor-patient, warrior-captive, etc. You might role play a particular period of history or culture (the Queen of Sheba with her sex slave perhaps?) or be animals having a rough and tumble. You can take your role play out into the world: 'strangers' meeting in a bar, meeting your 'escort' or 'gigolo' in a hotel room.

Erotic talk and stories: You can describe an erotic scenario during your sexual play. Reading aloud erotic stories can be a big turn-on and help get you in the mood and feel creative. Speaking seductively can help your partner lose themselves, and the more aroused you are, the dirtier your talk might get.

Cameras: Take photos or videos of yourself as part of your sexual play. You can keep them for later if you like to watch, or delete them straight away if the turn on is the taking and not the watching. Combine with role plays for added effect.

Some of these ideas will turn you on and some will turn you off and some might be a tentative maybe... Whatever your reaction, hopefully they've sparked your creativity and are setting you up for a great, sexy 2020!
Testimonials