Sex advice, sex tips and relationship advice
Published Sunday, June 13, 2021
Download Audio:#321: Consent From the Inside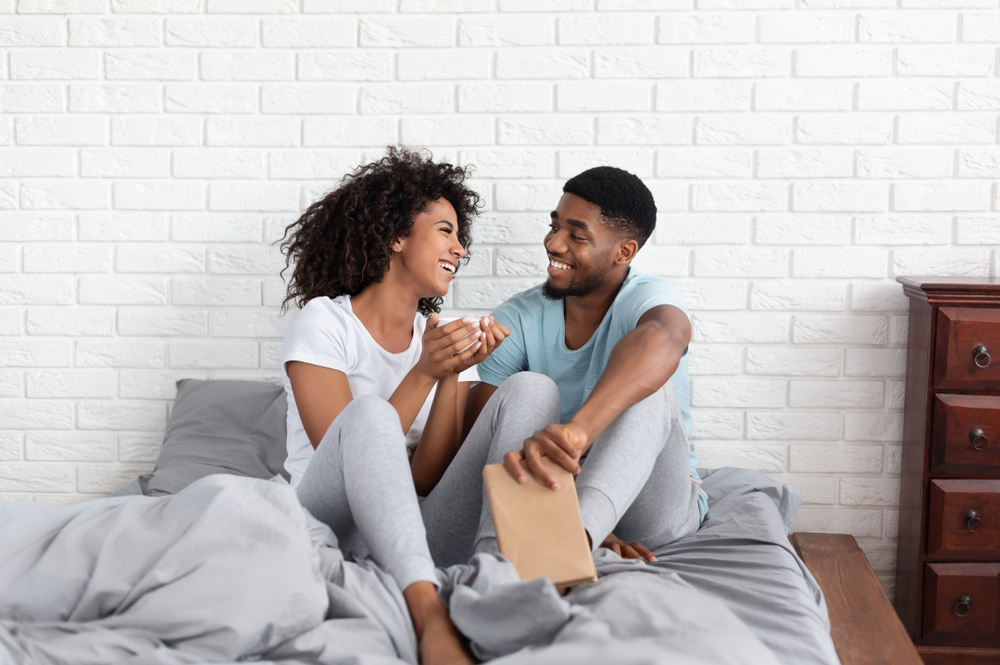 I was talking to a female client recently who has become very sex averse. As she described her sexual history, I pointed out that it sounded like she'd been engaging in obligation sex with her husband for a long time and therefore had been subjecting herself to low-level sexual trauma.
"Oh, no" she immediately replied, "I consented to it."
She paused.
I waited.
Then she softly added: "But not on the inside."
She realised that she was 'consenting' to sex due to external pressures. She thought it was something she should do and so agreed to do. But in fact, on the inside, she was screaming a big "NO".
And because she wasn't wanting it, she wasn't enjoying it, so it became a traumatic experience, which of course led to her never wanting it, ever, ever again.
What I find so interesting is that this is a highly educated professional woman. I see this so often. Women who in all other areas of life are independent and assertive and empowered, but who when it comes to sex, fall into the old patriarchal trope that sex is something a man does to a woman and her only options are to succumb or run. Either she goes along with his expectations (or what she thinks are his expectations) or she says 'no', either directly or more passively by avoiding any possibility of it happening.
And it's not only something women experience with their male partners, I also see plenty of men who dutifully perform sex even though they don't really want to, or who avoid the possibility of it happening. And I see it frequently in same sex couples.
So regardless of the gender and orientation of the couple, the problem is the lack of co-creation. Without that mutuality, there is no intimacy, there is no connection, and so the sex is at best mundane and at worst traumatic.
Whenever you find yourself asking: "What do I think my partner is wanting and how can I meet that real or supposed need?" – it's going to be bad.
The question you need to ask yourself is: "What am I feeling right now? What I am wanting right now?"
Once you've identified that (and if you're not used to paying attention to your own feelings that might not be easy), then you need to share it with your partner.
That sharing of yourself is a vulnerable, intimate act. So therefore it's also scary and not easy if you're not practiced at it. But that vulnerability and intimacy, that sharing of self, is the precursor to quality sex and love-making. Without it you are not present to the engagement and it just becomes your body doing things or having things done to it, which to repeat my point above, makes sex either mundane at best or traumatic at worst.
In contrast, when both people are in touch with what they are feeling and wanting, and when both are sharing that, then the couple can co-create experiences that are good for both of them moment-by-moment.
Now sometimes, it is true, there may be disappointment if one person wants something that the other doesn't; and there may be times where we might give things a go even if we're not sure we're into it at that moment – but always knowing that we can change our minds, redirect the encounter, or bring it to a close at any time. So this sharing of self and co-creating is not some idealised version of sex where it's all perfect and there aren't any wobbly moments. Not at all. Sex, like the rest of life together, means there will be difference – whether it's difference in what you want for dinner, how you want to spend the holidays, how frequently you want to visit the in-laws, etc, etc.
It's never a 'perfect flow'. But it is real and authentic and in that is freedom and creative expression from both sides. That is consent on the inside, and that is what makes for quality experiences.
Testimonials