Sex advice, sex tips and relationship advice
Published Sunday, March 12, 2023
Download Audio: The Yin & Yang of Erotic Physiology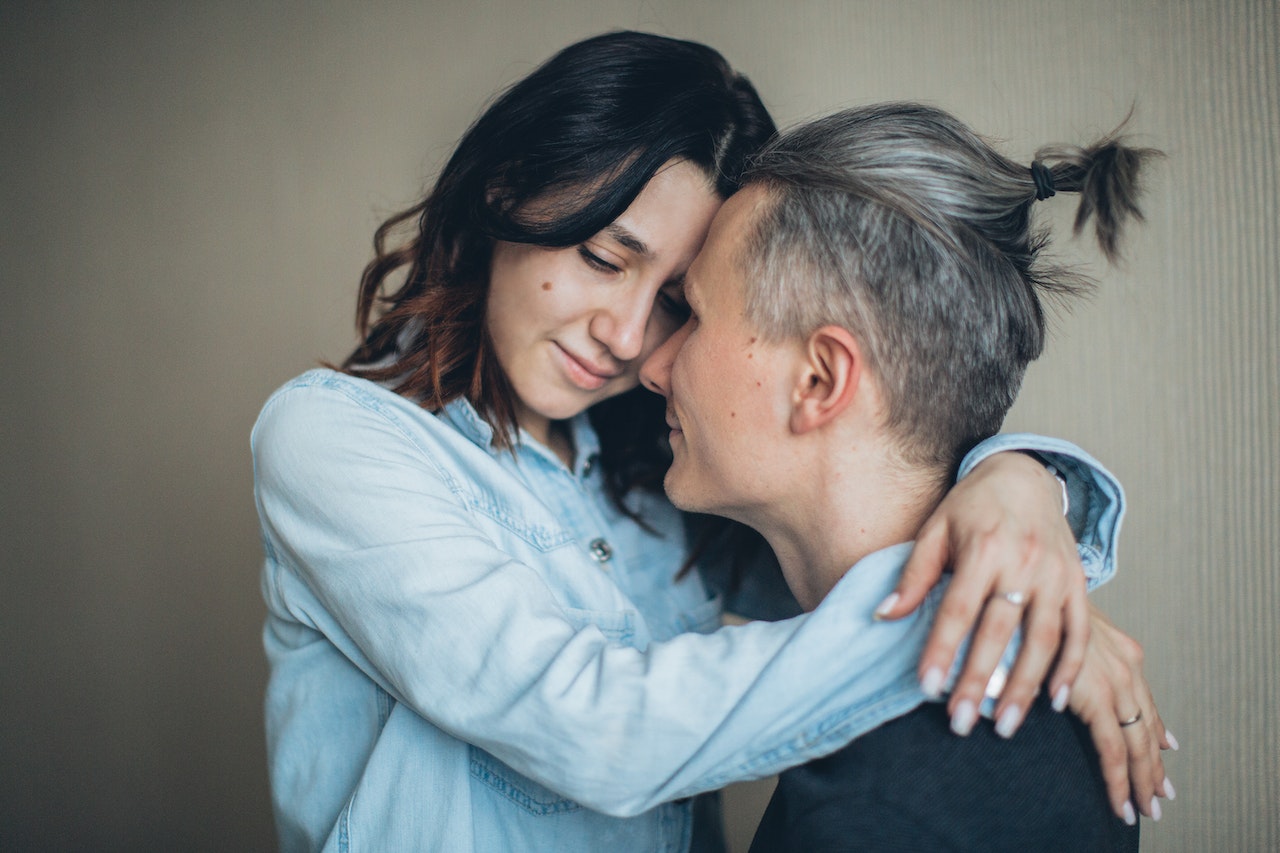 When it comes to sex, we tend to buy into the myth that bigger, harder, faster is best. While that approach might make for entertaining viewing on screen, what looks good is not necessarily what feels good. What feels good is a balance and a flow between the yin and the yang elements of sex.
No doubt you are familiar with the Taoist concept of yin and yang, that the whole is made up of complementary opposites. Yin represents the softer, flowing side of life and yang represents the firmer, directed side. Too much of either puts us out of balance and life is not as harmonious as it could be. This applies just as much in our sex life as in the whole of life. In fact, we need the balance in the whole of life to have it in our sex life. Part of the problem is seeing sex as something separate from the rest of life. Thinking of sex as just what happens between two sets of genitals is a big part of the problem, it's too linear and too detached, too yang.
When we take sex out of the 'box', and look at it less as an isolated behaviour separate from life, and view it more systemically, then we stay in a more balanced state sexually. Let's look at this more specifically.
Starting with the physiology of our bodies, a lot of people would consider the yin and yang of sex as bluntly as being turned on or turned off, which is way too binary - there's a lot more going on behind all that! What turns us on and turns us off, what enables desire and what dampens it, is a complex interplay within and between our nervous and endocrine systems.
Our nervous system is constantly flowing between the yang, up-regulated sympathetic system and the yin, down-regulated parasympathetic systems. If we are too much in the sympathetic, we're stressed and we can't become sexually aroused. Yet if we are too much in the parasympathetic, we're so down-regulated we fall asleep, and can't become aroused that way either. We need to be in a balance between the two, in a state of alert-relaxation, and from there flow between more yin parasympathetic romance and tenderness as well as more yang sympathetic system passion and excitement.
Now, in parallel within our nervous system there's a balance between what we could consider the 'yin' hormones of oxytocin and vasopressin, the bonding hormones that give feelings of connection, as well as the endorphins, the feel-good hormones, that are released by tender, cuddly, yin activities; and the yang hormones of dopamine, the reward chemical, that leads you to want more (including more of your true love), and norepinephrine which makes you feel excited.
We need dopamine and norepinephrine, which are stimulated by novelty and interesting activities, so it's important that your relationship is stimulating and not complacent. And we need oxytocin and vasopressin as they are connecting and keep you feeling safe and connected and generally good about each other. So, both the tender affection and interesting activities are necessary in a relationship to produce the balance of bonding and desire. You need to be both tender and flirty, having cuddles on the couch as well as exciting adventures, to create both connection and interest.
You need the balance in the lead up to sex and you need the balance during sex. Intensity is fine, but if all you're having is shagadelic sex, striving for orgasmic intensity, then it's yang without yin. Particularly if it's tense intensity, which tends to happen if you go too fast too quickly and aren't ready for it, as this produces cortisol, the long-term stress hormone, which is not good for feeling positive about yourself or your partner.
The focus on intensity, tension and orgasmic climax can also cause a dopamine drop after the big O, leading to a feeling of withdrawal from your partner as well as feeling irritated and disconnected. You need the oxytocin and vasopressin so that you balance out the dopamine drop and keep the happy feelings going.
What's happening physiologically then manifests experientially as a flow between the yin and yang emotions – tenderness and passion, romance and eroticism.
When I talk to clients and others about this approach to sex, many people are so mired in the linear intense approach that they have no concept of what I'm talking about. So, I use metaphors to convey the concept.
A very simple metaphor is music. The standard view of sex is like heavy thrash metal - only intense. Very few us like that kind of music, it's way too much! Yet we tend to approach sex like that. So ,think of sex more like a symphony, where you have quiet passages as well as more intense passages. There's a journey in the music, not just one long lead-up to a grand finale.
My favourite metaphor is to think of sex like a picnic. There are no rules as to what you should eat in terms of order, pace and quantity. As enticing as pavlova might be, you don't have to eat it to have a 'successful' picnic, and eating pavlova is certainly not why you're having a picnic. You're having a picnic because the whole experience is enjoyable, even if you only eat the dips, and even if you don't eat at all and just enjoy the conversation.
When you get into a flow, instead of taking a linear direct approach to the main KPI of orgasm, and instead sink into a flowing encounter, each encounter becomes a unique co-creation of mutual pleasure and satisfaction.
How to do this? Most importantly, keep the balance and flow in the whole of your life and relationship. I call this beforeplay. It's the bulk of life, making sure there's a balance of the calm, cuddly, safe yin elements as well as the more exciting, flirty, active yang elements of relating. In this way your relationship never becomes complacent, you are always focused on keeping yourselves connected and engaged.
Then when it comes to more intimate engagement, don't go racing straight to the genitals! Make sure there is plenty of non-genital engagement – which includes having good conversation and connecting mentally as much as engaging with your entire bodies and enjoying the feeling of kisses and touch and whole of body skin contact. Don't get genital until your body really wants it.
Pay attention to how you're feeling on the inside, and make sure you are letting each other know how you're feeling and what you're wanting. Never make assumptions. Learn to communicate both verbally and non-verbally at all stages of engagement, so that you don't fall into the same old tired linear script.
Focus on pleasure rather than orgasm. Orgasms are great, but they are an outcome of sex, not the purpose of sex. When you focus on the pleasure, rather than just 'getting each other off', you'll find sex way more satisfying. Not that there is anything wrong with orgasms! But don't assume you have to have them, or else you've 'failed'. Nor limit yourself to one and think you're done if there is more love-making to be expressed in an encounter! And when you do orgasm, focus on opening and releasing rather than tensing and forcing.
Never underestimate the importance of a conducive environment. Let your surroundings help get you in the mood. Having a beautiful tidy bedroom with music and soft lighting really does help a lot of people sink into the enjoyment of erotic connection (not to mention practicalities like having a lock on the door!)
And make sure that when the encounter comes to a close you continue to cuddle and chat so that you keep your nervous systems relaxed and the calming pleasure hormones flowing.
This approach to love and life means that you are priming your body to have balanced neural and endocrine systems on the inside, which manifests as pleasure, connection and all the good things about love and sex on the outside!

Testimonials