Sex advice, sex tips and relationship advice
Published Sunday, April 14, 2019
Download Audio: Porn Star versus Prude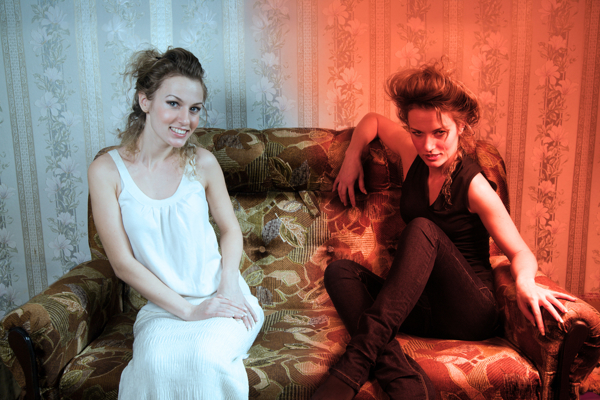 For centuries we had the Madonna - Whore polarity, good girl versus bad girl: bad girls put out, good girls are virtuous. You fuck the whore but not your pure, chaste wife. Female sexuality was only there to serve men's sexuality: the good girls provided offspring and the bad girls provided pleasure - and never the twain would meet.

Then that ridiculous notion changed with the sexual revolution of the 1960's and 70's. Finally we believed that sex was good and we should like sex - hip hip hooray, sexual freedom and liberation for all!!!

But has it really changed?
I think that to a large extent we simply replaced the good girl versus bad girl split with the Porn Star versus Prude. That sexual freedom only translated into the freedom to act like a porn star: do me big boy, yeah yeah - or…nothing, zip. You're the Prude.

Too many people think that sexual freedom means acting like a porn star, doing things for free that a high-class escort would only do for serious money. Oral, anal, threesomes, moresomes. you name it, they do it, because they're oh so cool and sexually free. (Mind you, they often have to be drugged up or drunk to do it…)

 Until they come to see me some years later, shamed, disgusted, hating sex - and buying into the old model that women don't like sex.

They become 'prudes'.

 Now, there's no problem with any kind of sexual activity, tame or extreme, as long as it's real. If anal fisting is your thing, fantastic, fist away. If it's not, don't do it. Simple.

Liberation is supposed to be about the freedom to be yourself, not confirm to externally imposed rules or authority. It's not trading one dysfunctional model for another.



The sexually frustrated and compromised women who fought for sexual freedom weren't fighting for their daughters and grand-daughters to become unpaid whores.

We need another round of sexual liberation for women, one that provides real choice, a real ability to tap into a woman's true sexuality and be real about her expression - then, and only then will women be free.

Until women are truly sexually free, men won't be. We all need sexual re-liberation.
Testimonials