Sex advice, sex tips and relationship advice
Published Sunday, September 08, 2019
Download Audio: The Pleasure of a Soft Cock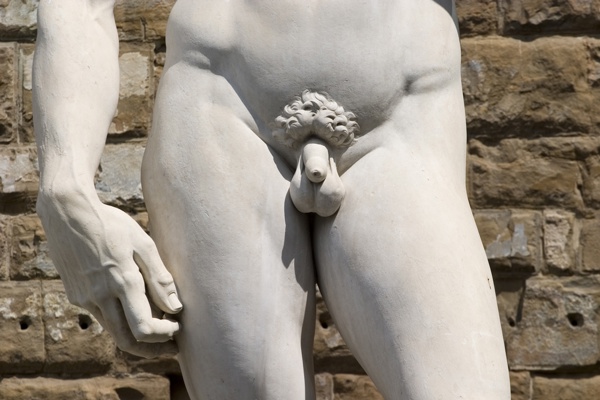 There is so much pressure on penises. The poor things are supposed to rise to attention on command, stay hard for hours, only ejaculate when desired - and if they can't do that, then the sex is considered poor, he has 'failed'.
But what's so wrong about a soft cock?

Nothing, and there's plenty of pleasure to be had with one:
It's lovely and soft and malleable.
It feels good for the man to have his soft cock handled.
It's easy for the woman to play with a soft cock with her hands or mouth.
Intercourse can feel better with a softer cock.

You can even have sex with a completely soft cock. It's part of the subtle approach I encourage, where you simply join genitals, do nothing, and notice the ecstatic sensations that arise.
If the woman wants something hard and phallic inside and there's no erection on hand to satisfy, well then, use your hands! Fingers have bones so they're potentially always boners! Talented digital stimulation of the vagina is a wonderful thing. Or use toys - dexterous use of dildos and vibrators is a similarly excellent experience. Or check out the pantry and grab a carrot, or a zucchini, or a … you get the picture!

I was on talk back radio once and a lovely man called up to say ever since he became impotent due to a heart condition, he and his wife had been having better sex than ever, as he'd become so skillful with his hands!

Really, the only people who benefit from our obsession with the hard erection are the drug companies and porn companies. They make men feel inadequate for not having massive, hard erections, and women too have an expectation that if it's not hard it's not on.

This is such a shame. The erection, like quality lovemaking, will ebb and flow. As your lovemaking becomes more fluid and responsive, you'll easily flow with the state of the penis - if it's hard, go for the shag, if it's not, go for the myriad other pleasures that don't require a rock hard cock.
Men, if you'd like to learn more about becoming a great lover, a black belt in the bedroom, enrol in my online course for men! Click on the image below.

Testimonials