Sex advice, sex tips and relationship advice
Published Sunday, October 09, 2022
Download Audio: When It Gets Awkward in Bed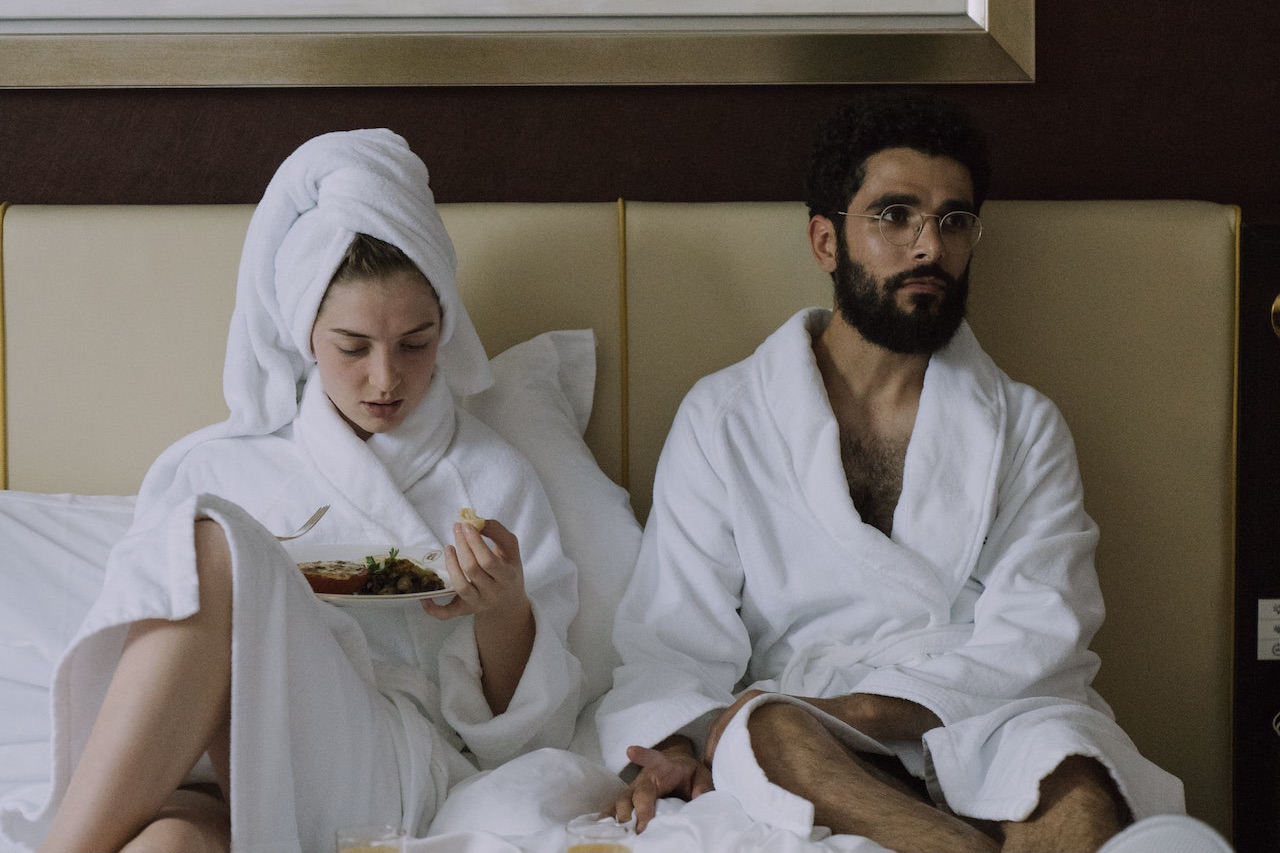 Feeling awkward in sex is perfectly normal, natural and ok. Even if you've been with the same person for a long time, things can get awkward. Maybe you haven't been sexual for a while, and it feels awkward. Or maybe you're trying something new, and it feels awkward. Or maybe you've been coming to see me and I'm asking you to do homework that feels a little bit awkward. Maybe one of you is feeling awkward or you're both feeling awkward. It's all ok.
The best thing to do when you're feeling awkward is just to acknowledge it. So one of you might say: "I'm feeling a little awkward about this," and the other will reply reassuringly: "That's ok sweetheart, you're safe, it's ok, anything I can do to help?" Or maybe you're both feeling awkward, and one says "I'm feeling a little awkward about this," and the other replies with "Yeah, I am too!" and then you can have a nice chat and a cuddle, feel more secure and then give it a go. Admitting you're feeling awkward gets it out in the open, clears it.
Whereas if you keep it on the inside and push on through, the awkwardness tends to come through anyway, in ways that aren't very sexy. That's if you even push on through, very commonly the awkward feeling stops people from doing anything at all.
Sometimes people cover awkwardness with humour, but it's not funny humour, often it can be a juvenile, often blunt, attempt at sexual humour that feels cringy, coarse or sleazy: "He he, let's go play hide the sausage in the bun". It's not at all ressuring and soothing - and not at all sexy. So try not to make jokes to cover your awkwardness.
Another thing people do, again, it's juvenile, but this time in a coy, babylike way. Often they put on saccharine baby voices: "Ooh, let's go do naughty things in the bedroom". I see couples do this in the clinic, and it is very cringy. It's not mature and it's not sexy.
Just be honest. Be adult. Be clean. Put any negative feelings on the table. Let each other know where you're at and what you're feeling. And then you can genuinely give it a go in a mutual, supportive way - and that is sexy.
Testimonials