Sex advice, sex tips and relationship advice
Published Saturday, February 09, 2019
Download Audio: Sexy Debriefing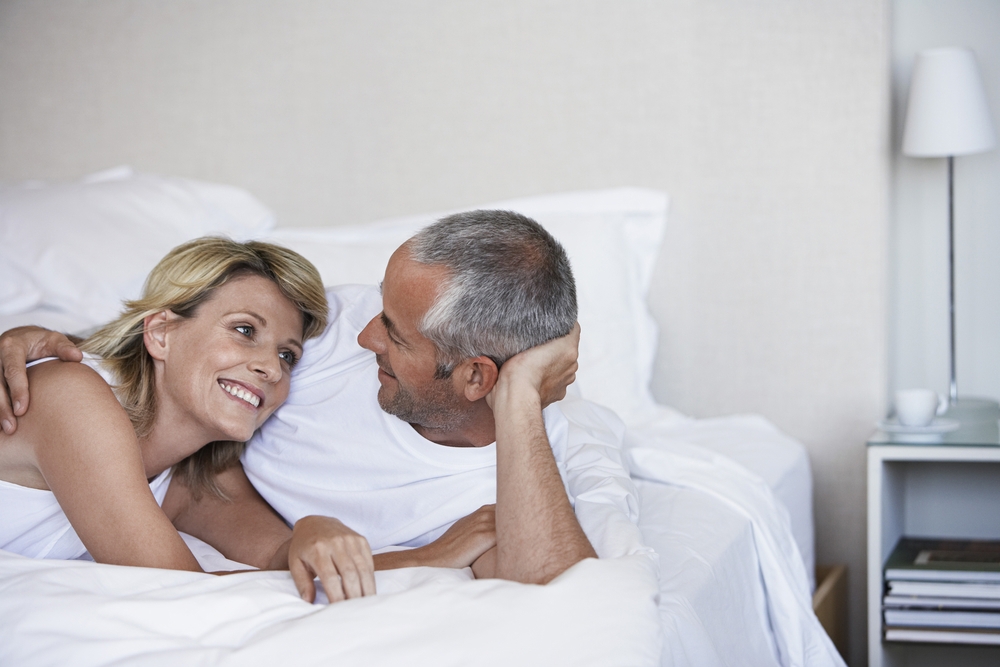 No, I'm not talking about getting your knickers off!

I'm talking about talking about your sex. That in itself can be sexy and extend the deliciousness of the sexual interaction. It's also the only way you're going to give each other quality feedback.
Now, if you have the kind of sex where you do it late at night when you're both exhausted and he rolls off after his ejaculation and falls asleep immediately, then you're not going to be able to debrief straight after. However, the more you move away from that three-course-meal approach to sex and more to a picnic approach the easier it will be to communicate during the love-making session, and be in a good space afterwards so that you can keep talking. In fact, you can't do the picnic approach to sex without talking about it, it would be as limiting as a picnic without conversation (keeping in mind that of course there are times at both a picnic and sex where there's no need to talk at all…)

When I say 'debrief', I don't mean something heavy. Make it light and fun: What went well? What did you do differently? What could have been done a little differently? You can have a good giggle about the good bits, pat yourselves on your backs for new discoveries, analyse why it was good or how it could be better, and ditch anything that just didn't work…

This applies as much to comparatively small changes, such as playing music in the bedroom, to really out-there sexual activity, such as exploring swinging. You have to talk about how it was for you and where to from here.

Just lie there together and chat, or get up and make a cup of tea and sit up and have a more involved chat. If you really do have to fall asleep, make a date to discuss things later, while having a walk together or sitting on your balcony looking out at the stars…

The more free you feel to share your experience, the easier it is to take on board what works for you as individuals and as a couple, the safer you'll feel exploring, and the whole sex thing becomes so much more enjoyable and satisfying.


If you need help at getting better at sexy debriefing, book in for private sex therapy sessions at The Love Life Clinic.
Testimonials