Sex advice, sex tips and relationship advice
Published Sunday, August 09, 2020
Download Audio: So Many Ways to Eat, So Many Ways to ...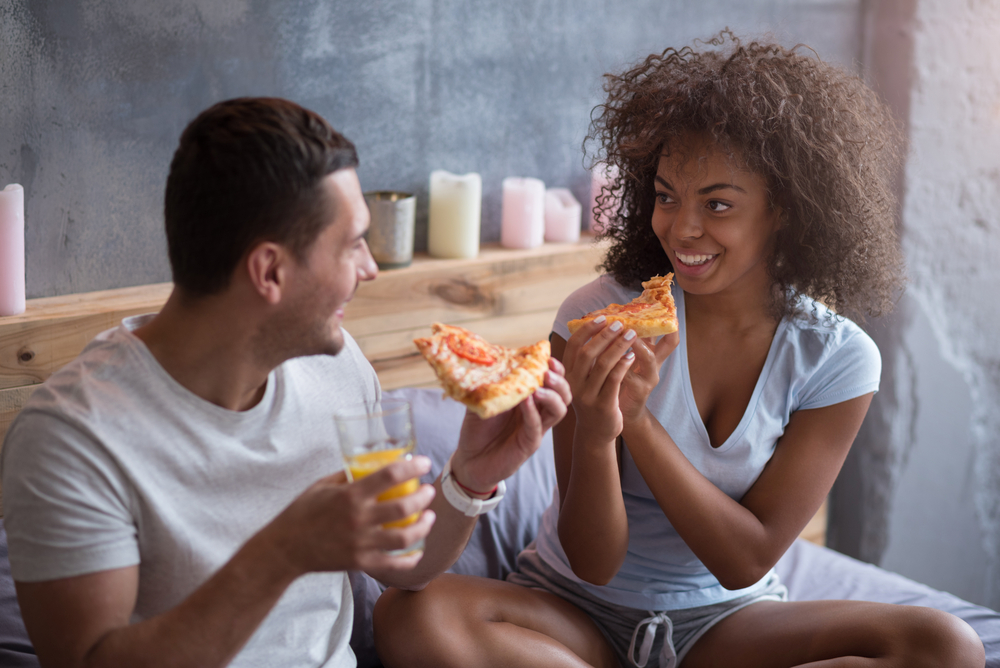 There are so many different ways to eat – all the way from a quick snack through to a fancy multi-course dinner. It's the same with sex, which is why I use so many food analogies when I'm talking about sex.

I was doing this with a couple of clients recently. They're a really fun-loving couple, upbeat and lively in most parts of life – but not the bedroom. Instead of the lightness that was in the rest of their connection, bedroom matters had become heavy and hard, and pretty non-existent. After several sessions of helping them identify and share their feelings and desires around sex, with loads of food analogies along the way, they came in to session with big smiles on their faces.

"We had sex three times!" the wife exclaimed. "We had roast dinner…" "And some cheese on toast…" added the husband, "And even an open sandwich!" finished the wife.
They'd really taken on board the food analogy concept and were using it not only to help with their sexual communication, but to make it fun as well. One evening she'd had a lovely time on her own relaxing and getting in the mood for some loving, then texted him to invite him up to the bedroom for "roast dinner" – a long, involved and by all accounts very enjoyable sexual encounter. Another time he suggested some "cheese on toast" during their lunchbreak (the benefits of both working from home during the pandemic!). And on the third occasion she'd suggested a quick 'cheese on toast' before they got up in the morning. He responded by pulling her on top of him and saying he'd prefer 'an open sandwich' – her on top!

That was such a good story I asked if I could share it with my readers and they said of course. So here you go, maybe it will inspire you in your own 'culinary' exploits…
Testimonials