Sex advice, sex tips and relationship advice
Published Tuesday, May 27, 2014
Download Audio: Teaching Tantra in Paradise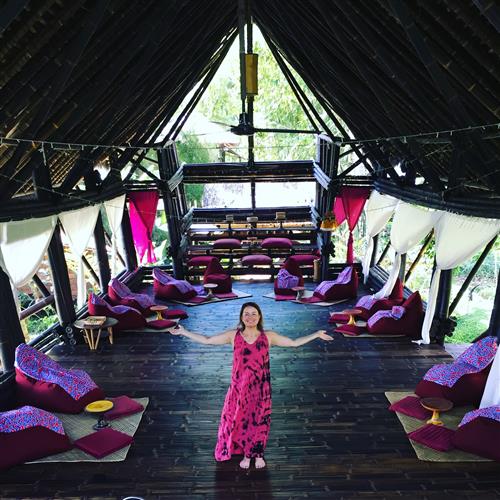 I have just had one of the most amazing experiences of my life - running the first ever five-day Luscious Lovers Retreat in Bali!

It's hard to describe how wonderful it has been to spend that amount of time with ten couples all committed to deepening their connection and creating more beautiful and gorgeous sexual relating.

The venue was perfect, the food was amazing. We had our own private villa looking out over rice paddies and bamboo groves. With evocative music, the atmosphere was potent and moving. Everyone loved it.

As one participant said: "You don't 'instruct', rather you entice us into the most beautiful space of lushness."

I don't think she could have given me a greater compliment!

To inspire you a touch more, here's what one of the other participants reported:

"We want to thank you so very much for the most wonderful week in paradise, both literally and metaphorically. Having been to your workshops previously we knew for sure that we were in for a week of lusciousness, but our week with you in Bali was more gloriously luscious and inspiring than we could have imagined.

You have the most wonderful way of building confidence and trust and a feeling of inclusion very quickly at the beginning of a retreat in what is essentially a group of strangers, so that by the time you are guiding us all to the conclusion of the retreat, we are all feeling cocooned and supported by the most wonderful shared, warm, inspiring positive energy. I just love watching you so intelligently and openly sharing your integrity, sincerity, honesty and your passion for us all to achieve the ecstasy, joy and fulfillment of this most intimate expression of our life force."

So please join me with your beloved for the experience of a lifetime.

Book into a Bali retreat here!
Testimonials