Sex advice, sex tips and relationship advice
Published Sunday, May 12, 2019
Download Audio: Solo Sex: Mindful Masturbation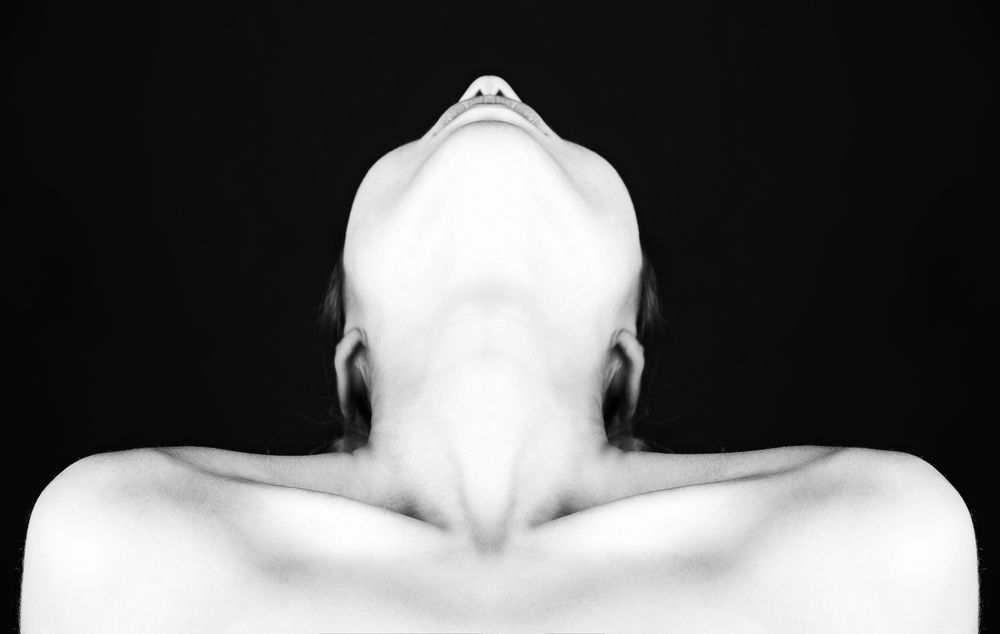 I'm going to talk about solo sex.

That's right, masturbation, wanking, self-pleasuring, or as they refer to it in the ancient Taoist sexual tracts, self-cultivation. Why is this? Because the ability to self-pleasure is an important aspect of sexual empowerment and sexual development.

Unfortunately, it has had a bad rap over recent centuries. It has been seen as something unpleasant, even sinful, and so done furtively and secretly. I mean, when was the last time you had in-depth conversations with your friends on your favorite masturbatory techniques? Or as an adolescent did your parents encourage you to self-pleasure to explore your budding sexuality? I doubt it. Which is a shame, because it would have made a positive difference to your experience of sex.
It's never too late, and I encourage everyone to enjoy the pleasures of solo sex. It's a healthy part of everyone's sex life, whether you're single or partnered. People often think it's secondary to partnered sex, and only something you'd do if you weren't getting "the real thing". But solo sex is fabulous in its own right, and when done well can enhance your ability to have better partnered sex.

When I say 'when it's done well' I mean when it's done mindfully. Sex is a great mindfulness practice, solo or partnered, and practicing mindful solo sex makes it easier to stay in a connected, present state with partnered sex.

**************

For men, through masturbation you can learn to manage your level of arousal and control your ejaculation. For men who want to learn the skill of having orgasms without ejaculation, self-cultivation is an essential part of learning that skill.

It's unfortunate that adolescent boys tend to masturbate so furtively and quickly; no wonder so many adult men have problems with premature ejaculation – they've trained themselves to come quickly! If this is your problem, or your partner's, you can retrain yourself through solo practice. And if you have sons, tell them to take it slowly! I told my own this to my eldest son when he was 13 years old. His response was a predictably disgusted: "Aw, Mum, do you have to talk about that! Then, after a thoughtful pause, "Really?"

(It must be hard at times having a sex therapist as a mother, although he did top the year in sex education. I was so proud!)

**************

For those with vulvas rather than penises, solo sex is essential to your sexual confidence and heightened sexual response. Too often we only experience ourselves as sexual beings in relation to a man. That is, we need a man involved to feel sexual. The first step in sexual empowerment is to feel sexual just asourselves and this means feeling sexualby ourselves too. Once you have this feeling of cultivated sexuality you can take it into partnered sex for a far more satisfying experience.

So ladies, make love to yourselves regularly. Set the scene with music and subdued lighting, enjoy the feel of your body with creams or oils. Then take your time to arouse yourself. You can do it on the bed, in the bath, or as one previously anorgasmic client of mine did, on the shag pile in her walk-in robe surrounded by all her favorite clothes!

The goal of any sex, even solo sex, is not just orgasm, but also the sensations en route to orgasm. As with the men, you can learn to manage your arousal and your orgasms. Although in contrast to the men - who in general will be learning to delay orgasm - you'll generally be learning to bring on orgasm and to expand and multiply orgasms, lucky women that we are!

If your reaction to all this talk about self-cultivation is one of aversion, or "I couldn't possibly", then all I can say to you is that I wish you could see the radiant beams of clients who couldn't orgasm until they learnt to self-pleasure. And I wish you could see the radiant beams of their partners too!

As one of the participants boldly stated in the closing activity of a Luscious Woman Workshop recently as we all danced around in a circle and took turns to make our statements: "I dare to expand my sexuality through embracing self-pleasure!"

I invite you to dare too.

**************
Mindful masturbation - it's a great practice for a mindful love life.
Testimonials