Sex advice, sex tips and relationship advice
Published Friday, November 01, 2019
Download Audio: Optimal Sexuality: Reaching Your Sexual Potental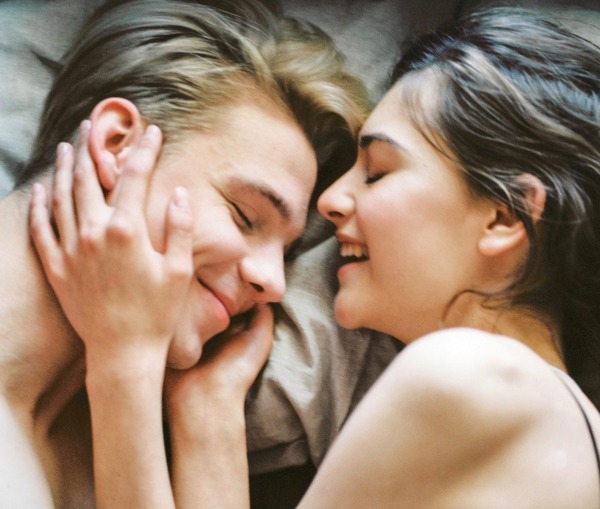 I am really interested in human sexual potential. What is truly great sex? And why should we aim for it?

Well, most sexological research seems to have been focused more on quantity than quality. There's a big focus on functioning genitals, with the assumption that if he's erect and she's lubricating, well, off you go then, that's all you need for sex.

More recently there is more attention placed on pleasure, which is great, but again, it tends to focus on quantity rather than quality. How many orgasms are we having and how big are they?

But I work a lot with people who do have functioning genitals and satisfactory orgasms, yet they still say there's something missing, that there's got to be more. And yes, there is! I believe our human sexual potential has a lot more to do with depth and transcendence than in functioning genitals and quantifiable orgasms.
My clinical experience backs this up, not to mention my own personal experience, but I hadn't seen much in the scientific literature until I came across a wonderful study by Drs Kleinplatz and Menard* that define what they call 'optimal sexuality' in exactly the same way I think of human sexual potential!
They've come up with eight components to this optimal sexuality:
Being present: focused, aware and utterly immersed in the experience.


Intense emotional connection: a sense of connection, alignment, being in sync, merged with the partner.


Deep sexual or erotic intimacy: mutual respect, caring, genuine acceptance.


Extraordinary communication: heightened empathy and sensitivity.


Interpersonal risk taking: sex experienced as an adventure, a journey, ongoing self-expression.


Authenticity: being genuine, uninhibited, transparent.


Vulnerability: getting 'swept away', reveling in the sensations and surrendering to the partner.


A sense of transcendence: bliss, peace, awe, the feeling of utter timelessness in encounters that are transformative and healing.
Now, you can see that there's no mention whatsoever of functioning genitals here! Not even a mention of orgasms. Which is not to imply that functioning genitals and orgasms aren't good things, but that great sex is about far more than that. These components are about attitude and experience, not performance and achievement.
Thank-you doctors! I'm currently doing academic research into what are the benefits to having this type of sexuality, and I'll shortly be looking for participants in this study. So, if these eight components resonate with you and you feel that they represent your experience of sex within your relationship, I'd love to hear from you!
And if you feel that this is still way beyond where you are now in your sexuality, then please continue to engage in my offerings to help you discover your extraordinary potential - from reading my
blog
, enrolling in an
online course
,
workshop
or
retreat
, or by seeing me and my colleagues at the
LoveLife Clinic
.
Being fully in touch with your sexuality and having that beautiful powerful energy pervade your life is a truly awesome thing.
*Kleinplatz, P.J. & Menard, A.D. (2007). Building blocks toward optimal sexuality: constructing a conceptual model.
The Family Journal: Counselling and Therapy for Couples and Families
. 15(1)
Testimonials