Sex advice, sex tips and relationship advice
Published Sunday, July 10, 2022
Download Audio: We All Need A Phone Policy!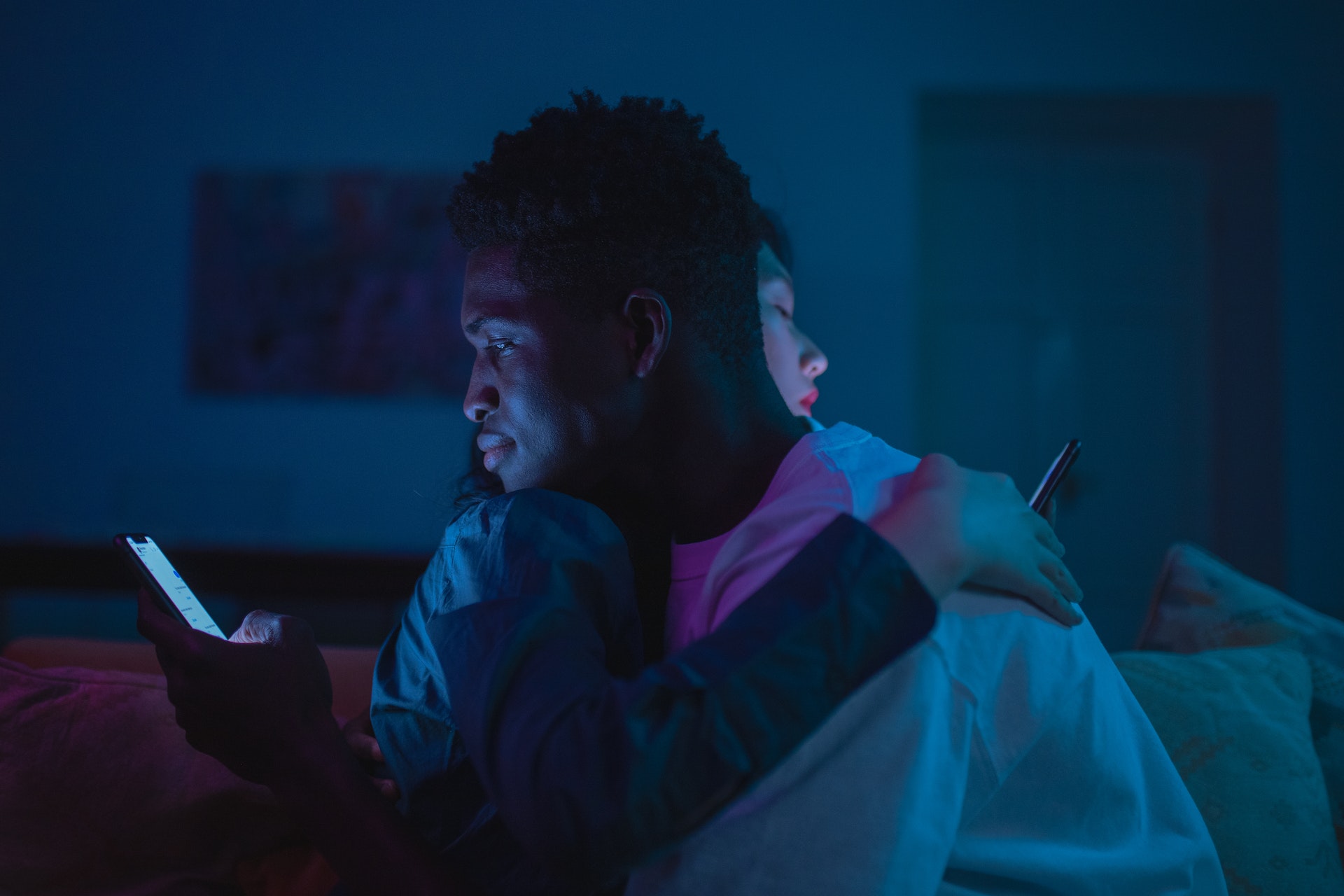 Some clients confessed to me recently that their bedroom activity has become sitting in bed on their phones "like two passengers in business class". Each in their own little world and no connection between them at all. It's pretty dire.
Sadly though, it's so common. If there's one issue that comes up over and over again in sessions, it's phone use. They are so enticing, so readily accessible, and so utterly absorbing.
When you're on your phone, you're not with your partner. Your consciousness has been sucked into that alternate reality, you are not here and now, you are there.
Now of course phones are amazing technology and incredibly beneficial when you engage with them in an active manner. The problem is when you passively lose yourself in them. There's none of you left here. Active engagement with phones is good, part of you is aware of what you are doing and is making conscious choices about how to engage and how long to engage. Passive engagement is a zombie-like absorption into another dimension where there's little conscious control of what you're doing and how long you're there for.
There are three impacts on your relationship when you don't manage your phone use well:
As an individual you're not getting proper relaxation time. Instead, you're engaging in mindless time-wasting which leaves you feeling jangled and not rejuvinated.
You're wasting precious 'us' time, time where you can connect and enjoy each other's company, relaxing together.
You miss out on the 'chilled build' which couples need to connect and create desire for lovemaking. So, sex becomes less frequent and poorer quality.
What to do? Have a phone policy! And support each other to keep it.
I recommend you put your phones to the side at times when you can maximise connection, such as when you're having dinner or going for a walk. And I insist that you put your phones aside in the bedroom. Some couples successfully ban phones altogether in the bedroom, which I admire. However, they are useful, and with discipline you can have them in the bedroom. The important thing is to make sure you put them down when you are both in the bedroom to make sure you have quality time together before you pick up your phone (at which point you might not want to as other more delectable activities are occurring!)
We need to accept that it is difficult to manage our phones, they are very very enticing. It takes mental will and discipline to manage their use. So, support each other kindly in creating and implementing an approach that works for you as individuals and as a couple. That way you can have all the benefits of phones and all the benefits of a connected, sexual relationship!
Testimonials