Sex advice, sex tips and relationship advice
Published Sunday, July 25, 2021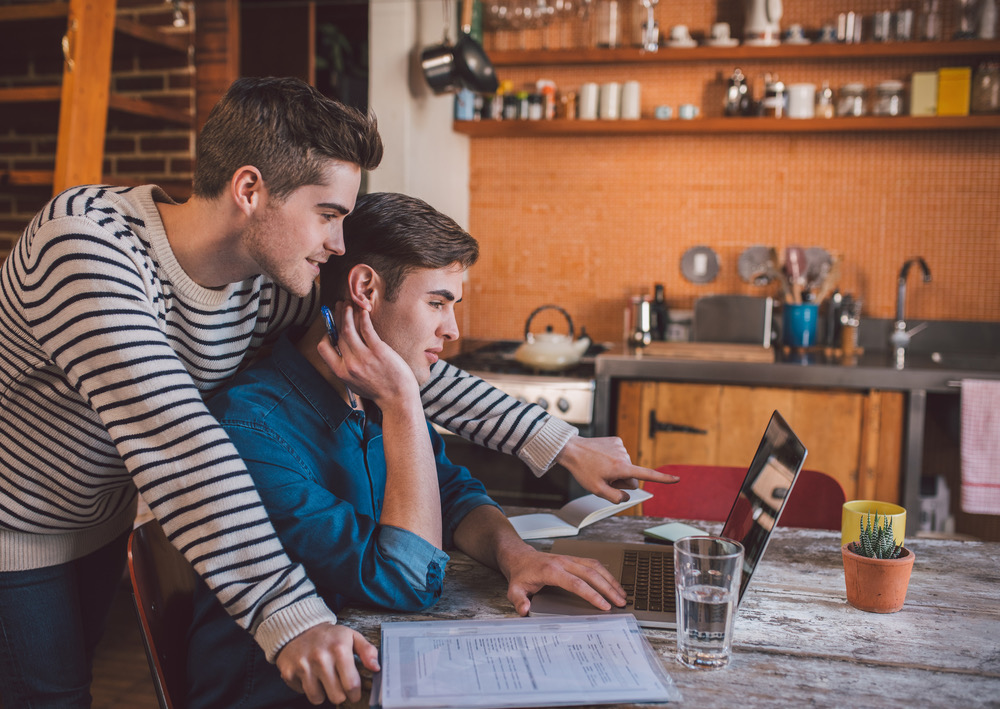 My clients often wonder if they are really suited to each other. They thought they were at the start but over time the differences have become more apparent and they worry that they're not compatible.
So how similar do we need to be to have a good relationship?


Well, it depends on what aspect of relating you are considering. In some cases yes, in others no.


In brief:


• You need to have common values.
• You need to have shared, but not the same, interests.
• You can have very different personalities.


It's actually good to have different personalities, different ways of seeing the world, of being in the world. Different ways of thinking, different ways of feeling, different ways of expressing – these all broaden the ways you as a couple can live and experience life.


A big caveat here though is that you have to appreciate the differences, not make each other wrong for being different.


And you have to realise that the same qualities can have both good and bad aspects. Let's take an example of a couple where one sees the other as "my rock", solid, dependable, someone who makes them feel really safe and secure in the world. Yet, those same positive qualities also makes them a little dull, lacking in initiative, low in risk-taking and not very spontaneous… In contrast, the other partner sees the first as exciting and adventurous, bringing lots of energy and excitement into their life. Yet, those same qualities can also get overwhelming, confusing, exhausting and make them the 'downer' for always trying to slow their partner down….


When you can understand and appreciate your differences, it broadens possibilities. In our fictitious (but very real) couple described above, when they accept each other's personalities, and work with the benefits, they can see the adventurous one as bringing energy and ideas into the relationship and the dependable one as bringing a sense of caution and pace to those ideas. They will welcome what each brings to the relationship. They will also reassure when needed – if the adventurous one is being too out-there and making the other feel insecure, or if the dependable one is being too cautious and causing the other to feel stifled or unexpressed.


So in terms of personality, yes you can be very different and have a very successful relationship. In terms of interests though, it helps to have an overlap. If you don't have any interests in common, it will limit what you can do together and what you can talk about. It's hard to feel there's a strong 'us' if you have nothing in common (other than perhaps the kids and the mortgage…) It's good to have a sport or activity that you do together – tennis, hiking, cooking, travelling, learning languages, restoring furniture, gardening, scuba diving, volunteering, dancing. Or topics of common interest, such as politics, social justice, current affairs, history, astronomy, financial investments, art, ecology – things you like to learn about, discuss and get involved in together.


On the other hand, it is also good to have different interests. If it's an activity it gives you time apart, it gives you something that invigorates you, and you come back to your partner with fresh energy. You go and play golf for a few hours and come back with a big smile, or you go off to your yoga or French lesson and come back refreshed and ready to engage with your partner. And in these cases the other partner sees your interest and happiness and that makes them feel good, because we like to see our partner happy!


So, different personalities are good, overlapping interests are necessary. Then what about values? Well, they need to be very aligned or you are going to have problems. It's very difficult for a very right-wing person to have a happy relationship with someone who is very left-wing. It's possible, but not great. It's difficult if one values health highly and the other smokes and drinks and doesn't look after themselves. It's possible, but not great. If one values city living and the other wants the isolation of the countryside, it's not going to work. If one values family and children and the other doesn't, nope, it's not a good match. If one views 'success' as power, money and status, and the other sees 'success' as a life of creative expression, you're going to have problems. If one has strong religious values and the other is a staunch atheist, well, that could be problematic over time. If one has a very laissez-faire approach to parenting and the other believes strict rules are good for children, that too is going to make your relationship difficult.
So, get in touch with your values early in a relationship so that you can be sure you're aligned; focus on keeping interests in common; and appreciate and work with your personality differences.
Then, you will have a great life together!


Testimonials