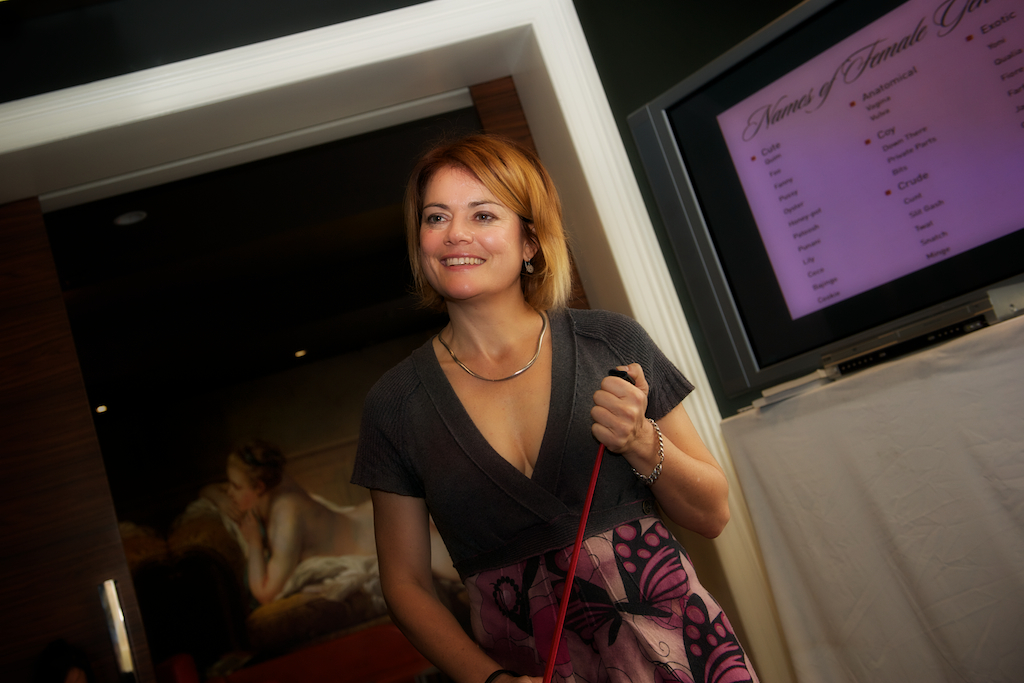 I ran a pre-conference workshop at the Australian Society of Sex Educators, Researchers and Therapists (now known as Society of Australian Sexologists) on incorporating Tantra into Sex Therapy.
I was a little nervous as it was the first workshop I'd ever run for other professionals, till now all my workshops and retreats have been for the general public. It was very well received though, with excellent feedback. I could see that a lot of people were sceptical initially, but over the day they got into it and could see why it is effective.
So I started without much introduction by telling them to remove their 'therapist hats': "Tantra is not something you can just talk about, you have to experience it. We're going to get you out of your busy, analytical therapist heads and into your bodies…"
So I dimmed the lights and over the next few hours I got them breathing to their bellies, feeling present in their bodies. We had what I light-heartedly called "tantric group sex' by simply gazing into the eyes of every other person in the room. I led them on a guided meditation so they could experience an inspiring first sexual encounter, and then experience how that would feel if their whole life had been similarly positive encounters. We played with the yin and yang of sexual energy, giving and receiving, leading and yielding.
As with any group, I could see and sense them softening. The atmosphere of the room mellowed, 'Mona Lisa' smiles hung on their faces, the years dropped away.
After lunch, while their left brains lolled about in that relaxed state of the Tantric 'high', I filled their right brains* with an explanation of the science of Tantra. I explained how the practices primed a woman's body to open to sex; enabled a man's body to slow down and stay present; how it allowed a couple to 'sink in to sync in'.
"Tantra," I said, "is the art and craft of mindful sex."
We then concluded the day with an animated discussion on applying the concepts and various practices of Tantra in the therapeutic setting: our role as therapists in modelling a positive sexuality; how to explain this to clients; what could be done in the therapy room and what are useful homework activities.
Hopefully this is one small step towards making society a little more sex positive.

* Our brains aren't actually as simple as right brain=analytical, left brain=feeling, it's just an analogy.
LIKE THIS CONTENT? Sign up...