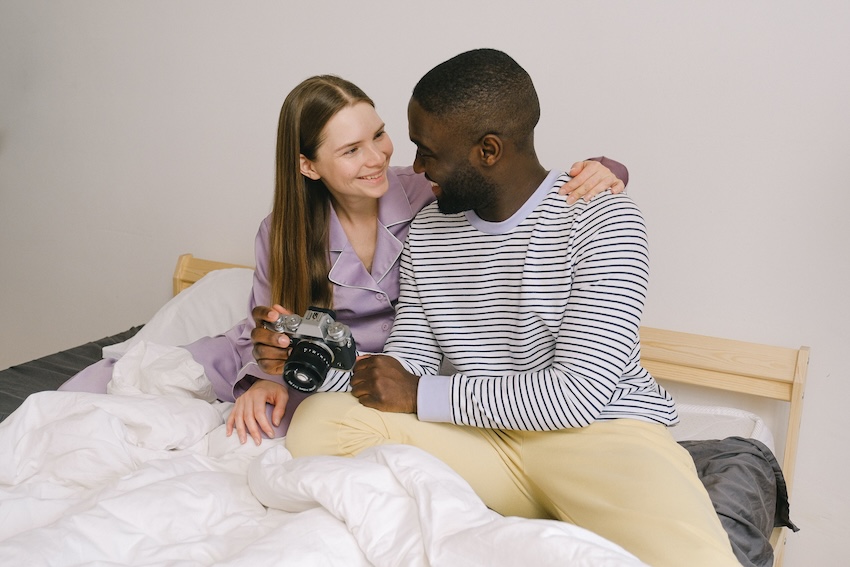 Q: We're all so time poor these days, but booking in for a 'romance' night with my partner seems a bit pre-meditated. But the occasional dull and brief late-night sex we have leaves a lot to be desired. How can I add some zing?
A: There's a myth in our society that good sex has to be spontaneous. Which is like saying a good meal has to be spontaneous. In fact it's quite the opposite, the better the meal usually the more focus and time is put into it. Otherwise you get McDonalds. It's the same with sex. Give it the focus it needs or you end up with MacDonald's sex – dull and not very satisfying.
People often reminisce about the early days of their romance when it was supposedly spontaneous, but in fact there was a huge amount of lead-up and anticipation. You'd be thinking all week of Saturday night and what you'd wear, what you'd do, where you'd go…Fast forward several years and you slob around the house in your flannel jammies, spend the evenings engrossed in anything but each other, fall exhausted into bed at 11pm and wonder why you can't be bothered!
If you want good sex in an on-going relationship you've got to create the... read more