Sex advice, sex tips and relationship advice
Published Sunday, February 12, 2023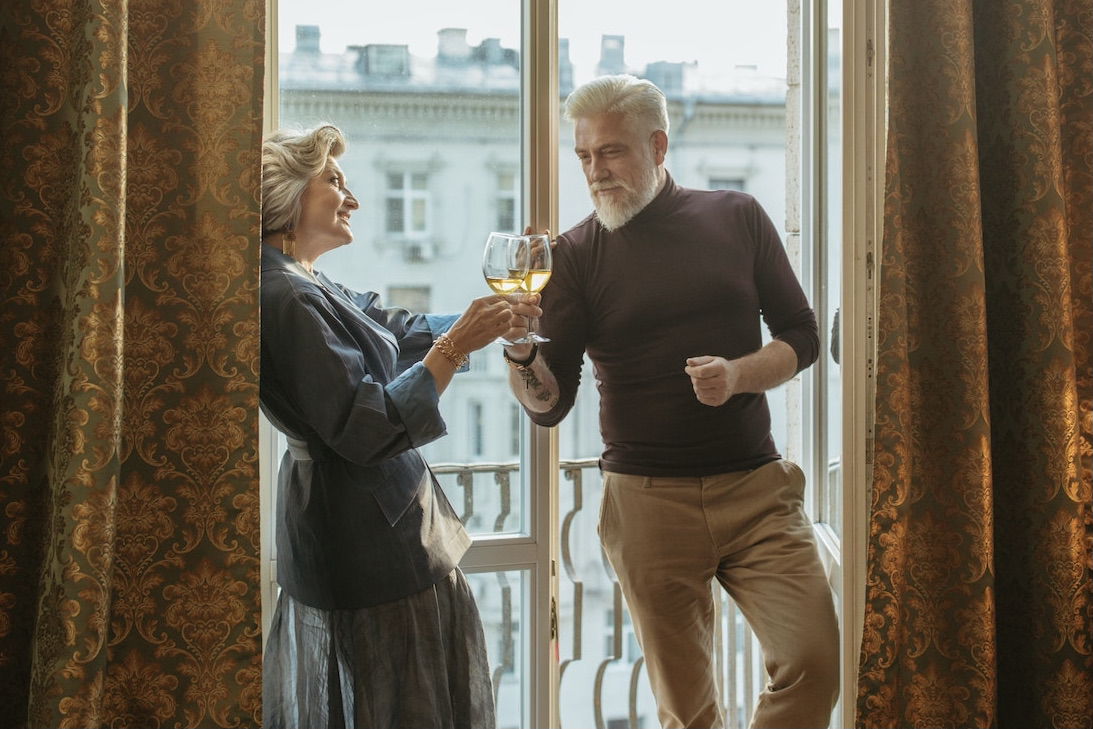 When a wine ages well it becomes more complex, layered, subtle. You want to savour the experience of drinking it, not guzzle it down. Sex that ages well is the same. Mature sex takes its time, appreciates all aspects of the experience, doesn't set out to hit 'goals', just enjoys the experience as it unfolds.
Actually, ideally sex at any age should be like this, an experience you savour and appreciate moment by moment, rather than consuming it rapidly to get to the 'end point'.
Yet I do think that this kind of sex, actually making love, can become easier with age.
That is if we're aging well. If you're caught up in the belief that only youthful physicality is good, that anything different from what we were like at 25 is somehow less, then you won't age well. You'll feel inadequate, slow, ugly, sexually 'past it'. To age well you need to notice and appreciate all the positives that come with age – qualities like wisdom, confidence, patience, not to mention things like financial security and more time. When we take all of those good qualities into our sex life, we really can engage in the way I always promote – with a chilled build, with mutuality, without expectation, no KPIs other than pleasure and connection. With this comes the ability to have self-awareness to express what you want and like and the safety and compassion to hear what your partner likes and wants. From that you co-create beautiful, meaningful experiences, whether they are simple, brief loving encounters or hours of erotic interplay. A whole realm of sexual engagement is available to you, depending on what is right for you at that time. It's what you co-create moment-by-moment.
That is an experience to savour, one to finish on a high with and to take that goodness out into the rest of life. If being able to afford and appreciate a good wine in this way is a benefit of age, well then, the holistic, life-enhancing advantages of mature lovemaking take the benefits way beyond those of a mere wine!
Testimonials