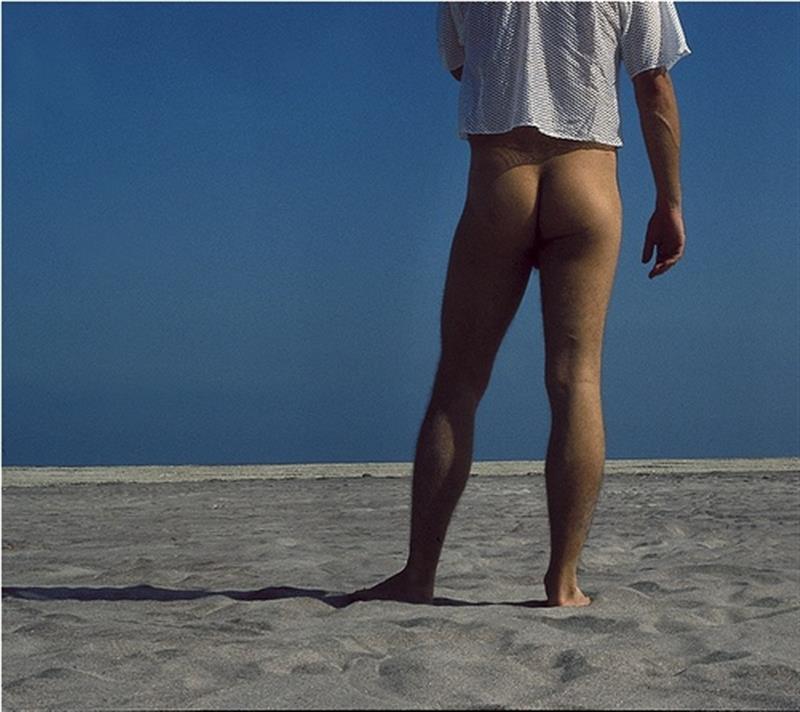 Prostate massage can be great for a man - great orgasms, better sex. You have to go in through the bum hole though, so it's not for everyone. But if you're game, it can feel fantastic.

Now, you don't want to go "barreling down to the anus" (to misquote Monty Python), he needs to be warmed up to anal touch. Make sure he's good and relaxed, you've got music playing, soft lighting, whatever makes him (and you as the massager) feel comfortable.
As the massager, you might like to wear a latex glove for cleanliness, or to reduce the 'ick' factor of putting your finger up someone's bum, even if it is your beloved's bum. (Let's face it, an asshole can be a cute and endearing part of the anatomy, but it can be a little noisome on the inside).
Here's how you do it:

Start with sensual touch of his whole body. Touch lovingly, slowly, with focus. Move firmly from ankles up his legs to his buttocks and give them a good massage. Rub across his sacrum to warm up the whole area.
Then ask him to roll on to his side, back or front....

read more