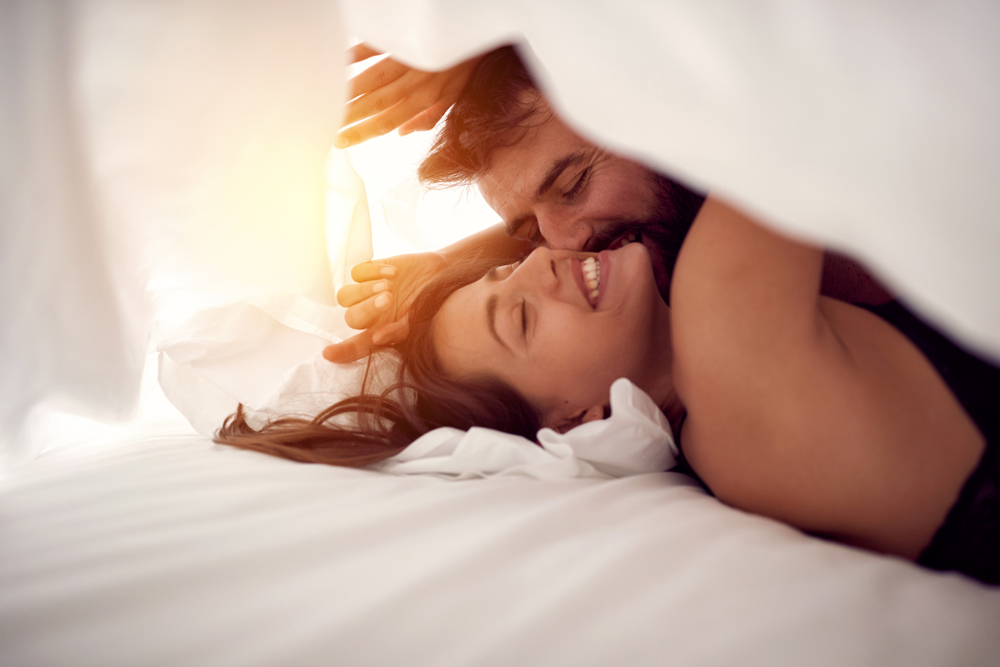 We tend to get into habits with sex, and one habit that is so widespread is having sex last thing at night.

Why is that? It's the time when most people are the most tired and the least likely to want or to enjoy sex!

One thing I encourage people to do is to think outside the square in all aspects of sex, and one of those is in the timing.
Sex doesn't have to be the last thing you do at night; it doesn't even have to be in the evening. Having sex before dinner can be great! Think of it as entrée, rather than the traditional dessert.
Of course that doesn't suit everyone's routines, but you might be surprised at how flexible your timing can be. I remember when my third child was a baby and for a while there I was just waaaaaaaaaay too tired to manage sex in the evenings. I've never been a morning person anyway, unless it's a long lazy Sunday lie-in. So my then husband and I decided that the only way we were going to have sex was if he came home for "lunch" on Tuesdays. That worked really well and got...
read more