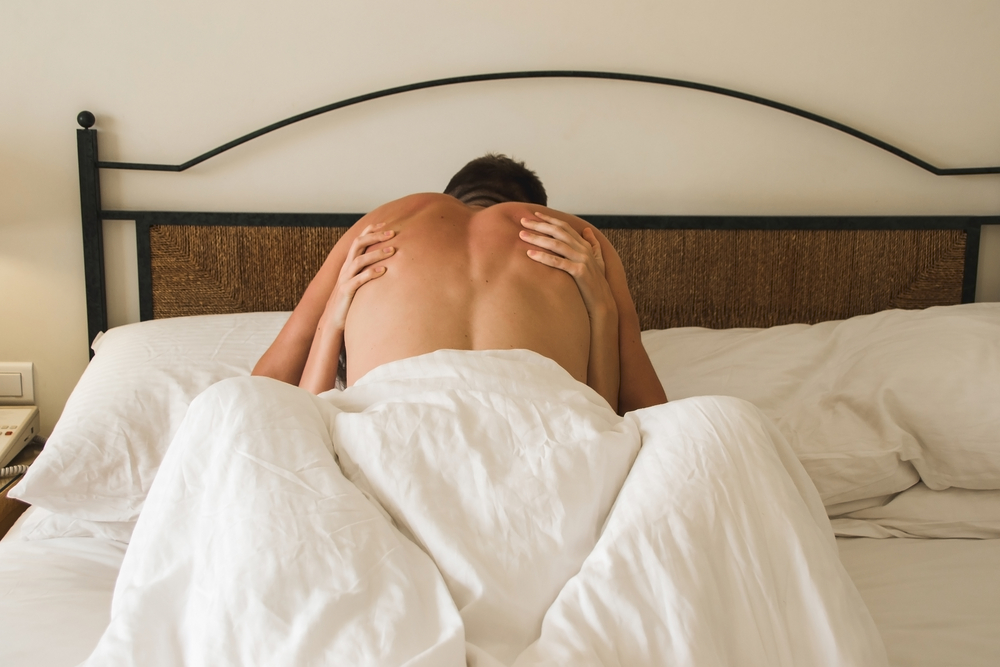 Men can have a bit of a jack-hammer approach to thrusting, lots of tension and tightness, which can be ok if you're focusing on friction to gain arousal rather than feeling. To move into deeper, more connected love-making you'll need to master a broader repertoire of thrusts.
It's not just the men though. Intercourse is not simply a man thrusting into a passive partner. She needs to be engaged in her pelvis and moving with the motion too. Ideally you're moving in a harmonic unison. So these points, while directed to men, apply to the woman too. (And apologies for being so heterocentric, it applies whenever there is a penis or phallic object moving in and out of a partner.)
Important Point #1: Relax your hips
Keep your pelvic area relaxed, hips, buttocks, belly. You'll feel more, you'll have more control over your movements, you'll be more sensitive to how your partner's body is responding, and you'll move more freely and smoothly.
Important Point #2: Focus on the Out as much as the In
Rather than focusing on the in-in-in-in, which gives a jerky intense feel to the thrust, focus on the out as much as the in. This gives a more sensual flowing feel to the thrust.
It also means that rather than... read more