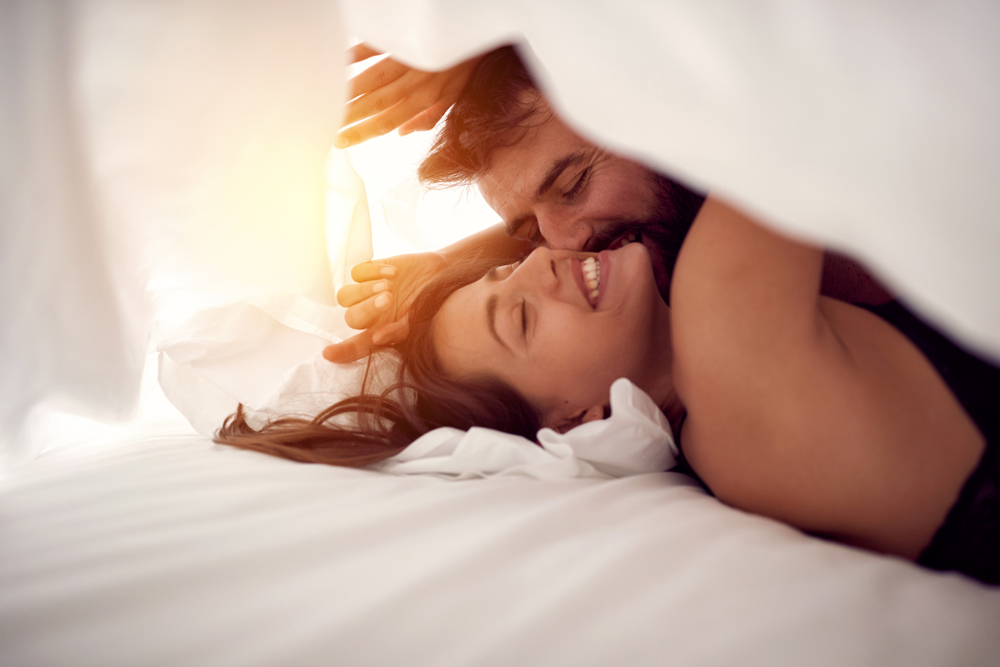 "Oh, yeah, oh yeah, that's good, oh yeah, mmm, oh, yeah, oh god oh god, mmm, mmm..."
It's hard to convey in writing – so listen to the podcast – but those moans and groans during sex are so sexy. It's a turn-on for your partner to hear them and it actually makes the experience more pleasurable for you too.
Why? Well, firstly we all like to know that our partner is enjoying themselves when we're having sex with them, no-one wants to have sex with someone who isn't enjoying it, particularly if it's your beloved – and it's a sexual confidence-builder to know that we're good at pleasuring our partner. It's a pleasure to pleasure!
And then, it feels better for us as individuals when we make sounds. Why? Because we're opening and releasing. We're breathing, we're letting the feeling, the pleasure, the energy flow and that creates more good feeling. If you're feeling tight and holding it in, then there's no flow and no release.
It's particularly good when we let the sounds come from deep in our torso. The higher sounds which come from high in our torso or throat, are good, but see what it's like when you drop down into your belly and pelvis... read more